Law enforcement officials in the US have revealed some details about Las Vegas gunman Stephen Paddock's personal life.
Authorities have said that Stephen's father – Benjamin Hoskins Paddock – was previously on the FBI's most wanted list and was described as a "diagnosed psychopathic". Benjamin was reportedly added on the infamous list on 10 June, 1969 after he escaped from a prison in El Paso, Texas in 1960.
He had been convicted of bank robbery, auto theft and a confidence scam, CNN reported.
The FBI poster of him described him as being "diagnosed as psychopathic" and as an individual reported to have "suicidal tendencies" who "has carried firearms in commission of bank robberies".
His name appeared there until May 1977 when he was removed for reasons that aren't clear.
Eric Paddock, Stephen's brother, said on Monday (2 October) that his father was on the run when he was born. It was also said that probably Stephen was 15 at that time.
"I don't know him. We did not know him. He was never with my mom. I was born on the run and that's that last time he was ever associated with by our family," Eric added.
However, when asked what prompted his 64-year-old brother to carry out the attack, Eric said he and his family are "still just completely befuddled".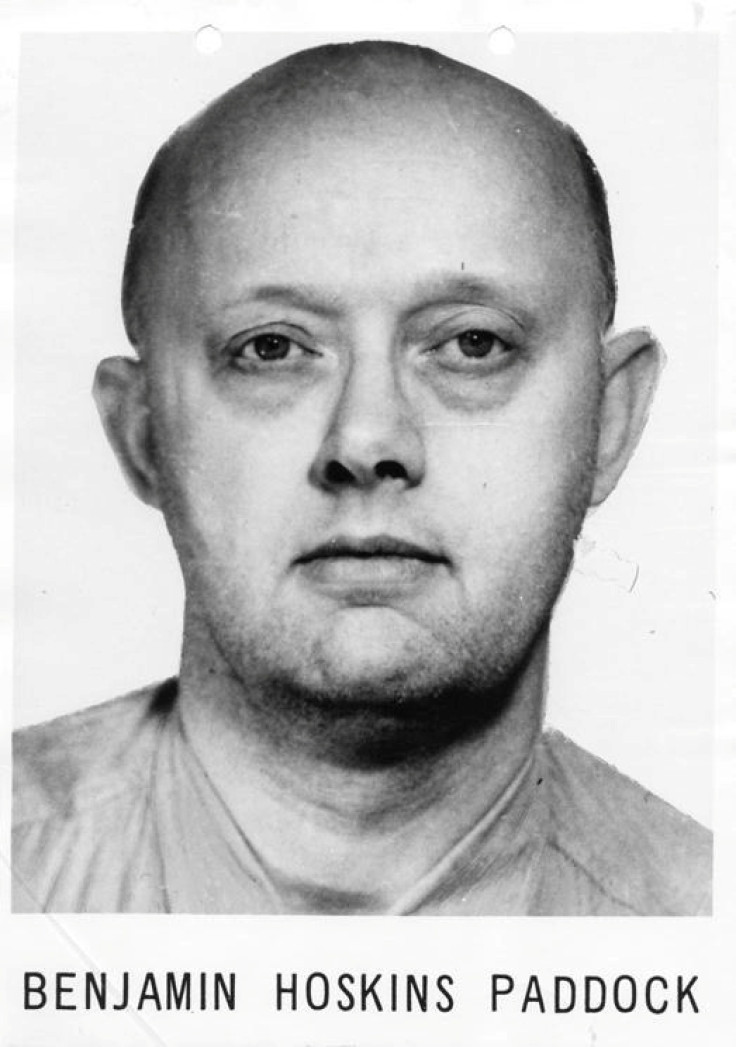 Stephen had opened fire on the Las Vegas Strip on Sunday evening from the window of a 32nd-floor hotel room overlooking a concert, where at least 22,000 people had gathered for a three-day country music festival.
The attack killed 59 people and injured 500 others. Stephen was also found dead in his hotel room at the Mandalay Bay Resort and Casino, while his 62-year-old companion, Marilou Danley, was located by police and ruled out of the investigation.
Police are still investigating the possible motive behind the deadliest massacre in modern US history.