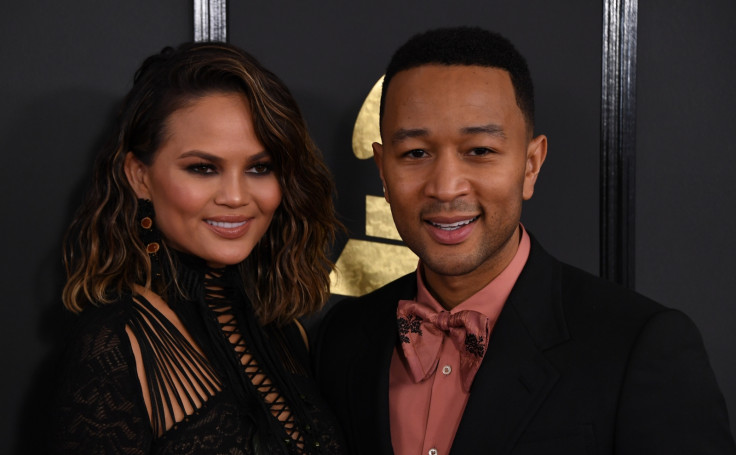 Chrissy Teigen is a favourite on social media for her witty tweets but this time her tweets about freezing her embryos have taken Twitter by storm with fans beginning to speculate that she was trying to get pregnant.
In a series of tweets, the American model, who is mother to baby Luna with husband John Legend, has joked about having an outstanding embryo storage debt before their birth. "Damn how's my embryo gonna be in debt before it's even born," she captioned a screenshot she shared on the microblogging site.
The mother-of-one continued her joke as she shared another brief tweet by asking her embryos to pay their rent. Many fans speculated, Teigen is trying for her second baby. "If you are pregnant again congrats to you and John," one fan replied to her witty post. "Did @chrissyteigen just announce that she's pregnant," added another.
Some fans were quick to realise that the social media star was actually joking the whole time and was not pregnant. "I honestly thought @chrissyteigen was pregnant! Got super excited that another Legend was going to be born," a disappointed fan wrote.
To calm the Twitter frenzy down, the 31-year-old star quickly denounced rumours in her typical way. "No....storage as in...A freezer. Not my uterus. Why would I personally charge it rent lol," she replied to one of her followers.
The model has been open about her life and on multiple occasions has been criticised for over-sharing on social media. The couple previously shared their struggle with fertility issues and their decision to opt for IVF to have their first baby Luna who is now 14 months old.
"The big question was why this wasn't working for us when I was young and he was healthy," Teigen told the magazine about her inability to become pregnant. "I thought, people, get pregnant by accident all the time! How does this happen? Once we talked about IVF, it was like I heard everything. Some people who are close to us had done it, like, seven to ten times. Emotionally, it could be really hard," she told SELF magazine in April 2016.