Ghana election: Opposition leader Nana Akufo-Addo defeats President John Mahama
In his third attempt, Akufo-Addo won by securing 53.8% of votes against Mahama's 44.4%.
Ghana's opposition leader Nana Akufo-Addo has won the tightly-contested presidential election after defeating President John Mahama, the country's Electoral Commission announced late on Friday (9 December).
Akufo-Addo won by securing 53.8% of the vote against Mahama's 44.4%, becoming president-elect in his third attempt, electoral commissioner Charlotte Osei said. The turnout was at 68.62%.
The outgoing president's spokesman said Mahama of the National Democratic Party called the newly-elected leader to admit defeat.
Celebrations have reportedly begun in the capital Accra with jubilant supporters gathering outside the house of Akufo-Addo. The 72-year-old from the New Patriotic Party (NPP) already claimed victory on Thursday (8 December), just a day after the polling took place as his win was broadly accepted but were officially announced only on Friday.
"I make this solemn pledge to you tonight: I will not let you down. I will do all in my power to live up to your hopes and expectations," Akufo-Addo told a crowd in the garden of his residence.
The president-elect has served as foreign minister of the West African country and attorney general in the NPP government between 2001 and 2009. He has vowed to provide free high-school education and build more factories in every district of Ghana. However, critics have reportedly question the feasibility of his promises, Reuters reported.
After conceding defeat, Mahama said: "As president I have done my bit. I have made a contribution to the political, social and economic development of our country. I would have cherished an opportunity to do even more but I respect the will of the Ghanaian people.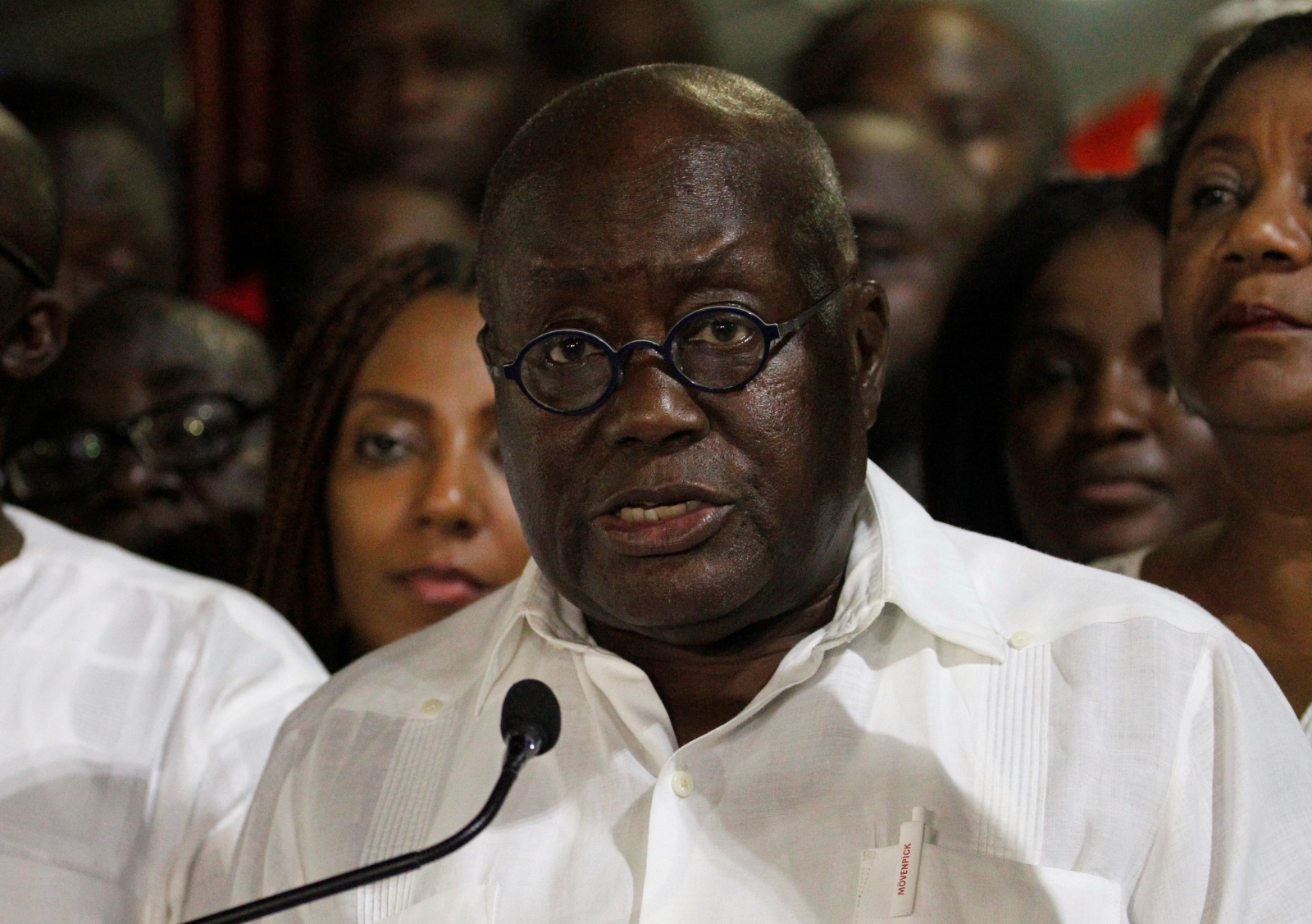 Elections in Ghana have been historically close, with Mahama clinching narrow victory against Akufo-Addo. In 2012, the president won with 50.7% votes and he was unsuccessfully challenged in the courts by the president-elect.
It is the third time since 2000 that the ruling government has been voted out of office.
Ghana also held parliamentary election to elect 275 MPs on 7 December, where NPP is reported to have won enough seats to seal a majority, according to independent estimates.
Akufo-Addo will take over an economy that had surpassed challenges and made gains under Mahama's government. Ghana is the second biggest gold producer after South Africa and the world's second biggest producer of cocoa. Its economy has received the rating as one of Africa's most dynamic but it was forced to get a bailout from the International Monetary Fund in 2015 as global commodity prices slumped.