Ghost Hunters 'Hear Richard III's Ghost' In King's Haunted Deathbed Bedroom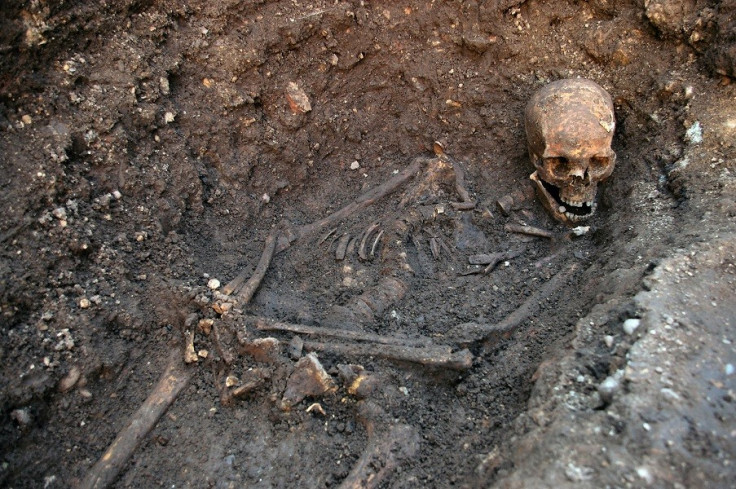 A group of ghostbusters claim they have recorded the voice of what could be former Plantagenet monarch Richard III in the room where he spent his last night.
The 12 members of Haunted Heritage, a paranormal investigation group, recorded the encounter with the English king last year but did not publicise their findings due to the hype over the discovery Richard's remains in a Leicester car park.
In an attempt to contact the restless monarch, the amateur investigators spent a night at Donington le Heath Manor House, a 700-year-old building near Coalville, Leicester. The former medieval manor house is now a museum.
After an uneventful night, the group decided to hold a seance in the bedroom where Richard spent the night before he died.
The group asked: "What is your name?" To which a disembodied voice answered, captured on an audio clip: "Richard."
Gill Hibbert, a medium from Coalville, told the Leicester Mercury that the event was particularly significant because the group had been stood next to the bed in which the former king had slept in, the night before the Battle of Bosworth in 1485.
The battle was the last significant clash of the Wars of the Roses between the Houses of Lancaster and York in which Richard was killed and Henry Tudor emerged victorious.
"It was in the main room upstairs in the manor house. It was coming up to the witching hour," said Hibbert.
"We had been there since 8pm. At around 11.45pm, we started the call-out session. We were standing in the dark, but there was a bit of light coming in through the window."
He then asked if anyone was there and if they would make themselves known, switching on a "ghost box" - a modified radio which allows spirits to speak through the white noise.
"Then we heard the name, 'Richard' – it was so clear. We were blown away. The night was quite uneventful up until then – we had a few knocks and bangs – but when that came through it was the icing on the cake," he added.
According to the investigators, the recording of the voice was one of the best examples of paranormal contact they had ever experienced.
Gill added that although it seems that the former king was present in the room, the group are not jumping to conclusions.
"We're not saying it's Richard III," he explained. "We're trying to get a historian from Donington Le Heath to look into other Richards who have lived there. But no one has found anything yet. We are being careful about saying it's Richard III because we can't prove it."
© Copyright IBTimes 2023. All rights reserved.