The first US trailer for Paul Feig's upcoming Ghostbusters reboot was only released in early March, and now we've been offered up a lot more footage of the reboot in the official international trailer too. Revealed by Sony Pictures Entertainment, the latest clip presents Chris Hemsworth's 'geeky' receptionist Kevin and Kristen Wiig's physicist-turned-paranormal investigator Erin Gilbert at the forefront of not only the gags, but the film's action too.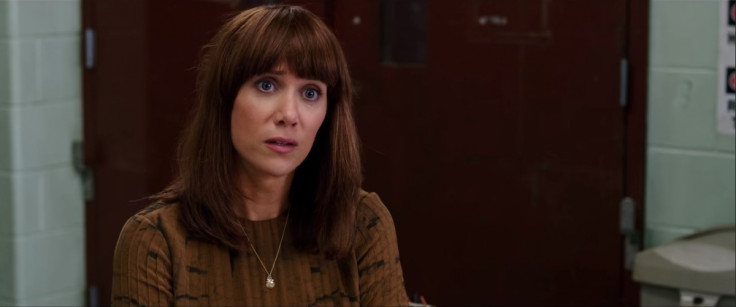 In the film, Wiig, Melissa McCarthy, Leslie Jones and Kate McKinnon take the lead as the titular gang, who are needed when New York City falls prey to ghosts from various different places and times as the Victorian garment-clad ghouls suggest in the new trailer. McCarthy plays paranormal researcher and supernatural scientist Abby Yates, while Saturday Night Live (SNL) star McKinnon plays crazy-haired, and even crazier-goggled, nuclear engineer Jillian Holtzman. Meanwhile fellow SNL actress Jones stars as Patty Tolan, the street-smart addition to the team who acts as the group's eyes and ears on the ground.
One obvious difference between the US trailer released earlier last week and the official international version are the opening credits to the sneak peak. The first trailer came under a lot of scrutiny from die-hard Ghostbusters original fans who were quick to point out that the statement "30 years ago, four scientists saved the world" was incorrect as Winston Zeddemore (played by Ernie Hudson) wasn't technically a scientist. The new international trailer seems to have addressed this, now leading into the trailer by saying "four friends saved the world."

Another new aspect is that the international version leaves out the entire segment from the US trailer that saw McCarthy's character Abby get possessed by a ghost and attempt to throw one of her paranormal investigators out of a window. Many viewers of the trailer voiced that they thought that particular scene gave too much of the story away and it seems as if the studios might have listened to their worries.
As well as the actors mentioned, the movie is to feature plenty of cameos, too. Original Ghostbusters stars Sigourney Weaver, Annie Potts, Ernie Hudson, Dan Aykroyd and Bill Murray are all set to appear, as well as Andy Garcia, SNL's Cecily Strong, Michael Kenneth Williams and Elizabeth Perkins. Well-recognised character from the original franchise, Slimer will also make an appearance as evidenced in both trailers.
The eagerly-anticipated movie is currently slated to reach UK and US cinemas on 15 July. But if you can't wait that long, check out the latest sneak peak below...
For more entertainment news follow A-List on Twitter @Alistinsider