Every year in August, the Grand Place in Brussels is covered with an enormous colourful carpet of flowers.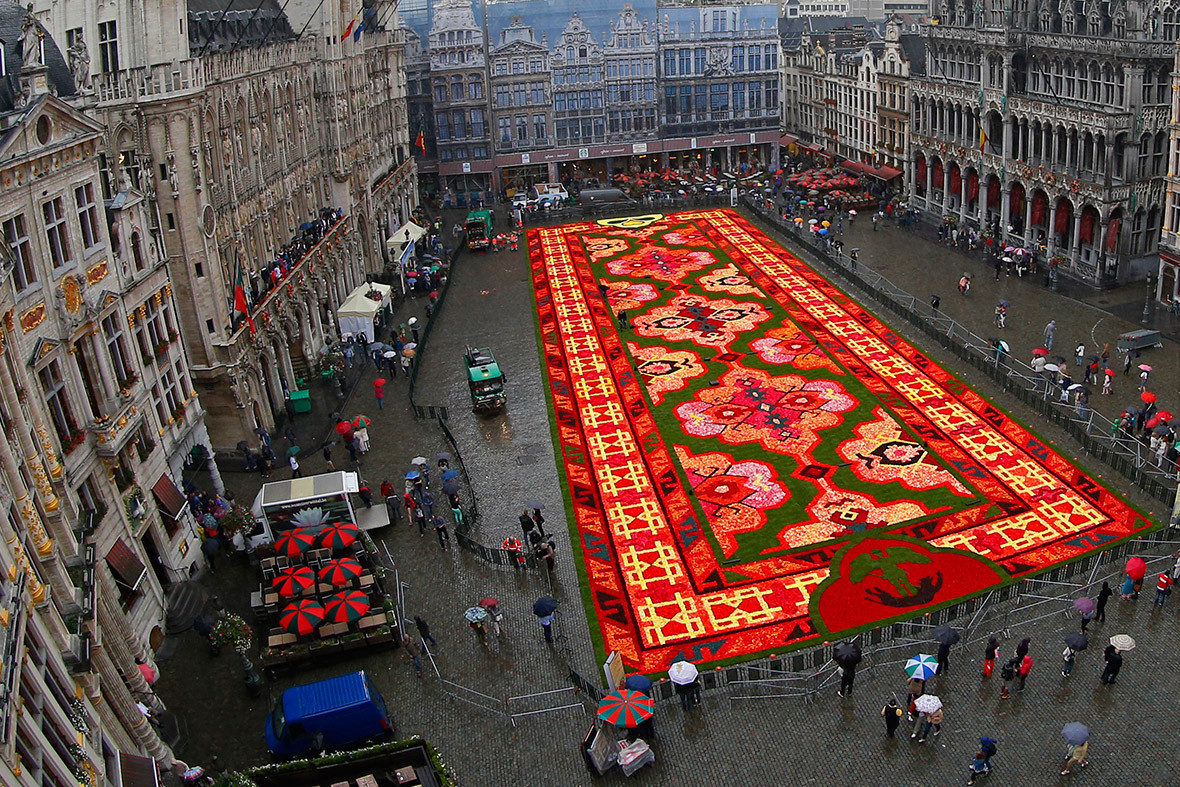 Around 750,000 begonias were used this year to recreate the patterns found in a Turkish kilim, to pay tribute to the estimated 220,000 Turks who began coming to Brussels 50 years ago under an immigration pact.
The flower carpet has been a part of the Belgian capital's traditions since 1971. Belgium is the world's largest producer of begonias, cultivating 60 million every year.
Some 120 volunteers spent seven hours placing cut flowers on the square to form this year's 1,800 square metre carpet. The display lasts just four days.