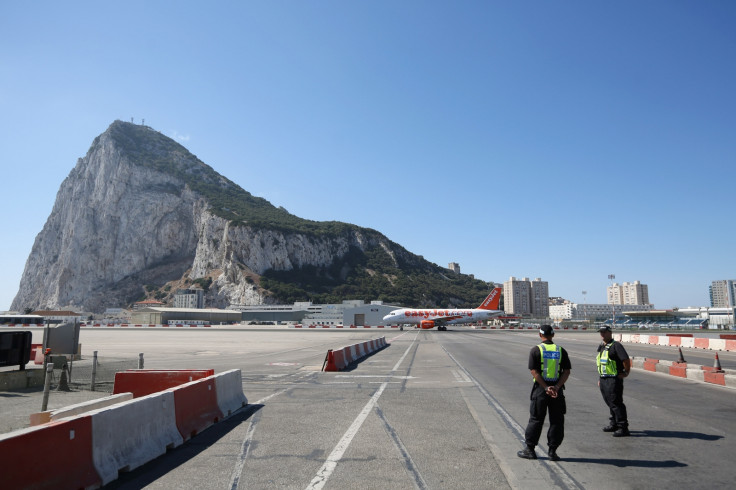 Three senior officials from the British Ministry of Defence (MoD) have been arrested in Gibraltar on suspicion they sought to hinder a criminal investigation into alleged sex offences.
The arrests come after a dramatic runway standoff last month saw a police car block an RAF jet from taking off so that officers could question a serviceman on board.
The incident was part of an ongoing tussle over who has jurisdiction over the serviceman's alleged offences involving indecent images of children, the Gibraltar Chronicle reported.
The suspect – not one of the three arrested – was due to be flown back to the UK as part of the ongoing probe, but Royal Gibraltar Police (RGP) demanded they be allowed to examine his computer to establish if an offence had been committed in Gibraltar.
He is understood to have since remained on the Rock, but is reported to have not yet been charged with an offence.
The RGP said the arrests on Wednesday (1 March) were linked to the runway incident on 8 February, which saw a police patrol car drive in front of the RAF jet as it prepared to take off.
The unusual intervention, which caused delays to commercial flights, came after the police
had reportedly been refused access by the MoD to serve a warrant signed by the Chief Justice
of Gibraltar.
"Officers of the Royal Gibraltar Police have today, Wednesday the 1st of March, arrested three senior military officials and executed a number of search warrants at various MOD establishments," an RGP spokesman said.
"They have been arrested on suspicion of attempting to pervert the course of justice and for conspiring to pervert the course of justice.
"The investigation concerns the events on the runway on Wednesday the 8th February 2017. No further comment will be made at this time."
The arrests threaten to further strain relations between the MoD and the RGP, with the former arguing the main investigation should come under UK military jurisdiction and not that of the
local police.