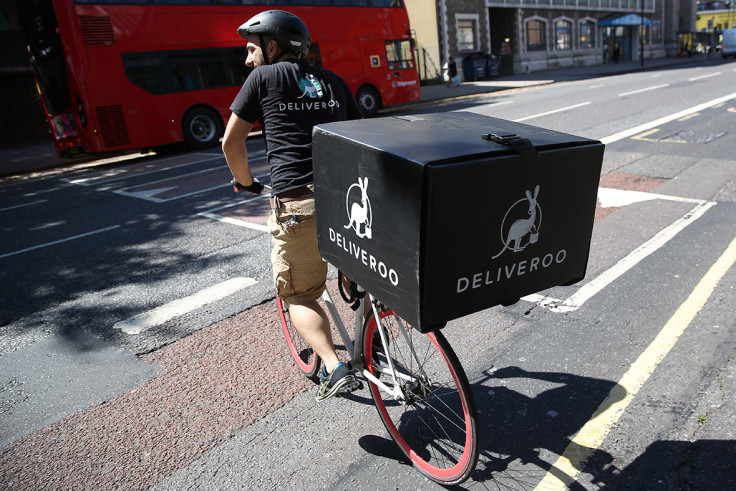 The rise of zero hours contracts and gig economy work costs the government £4bn ($5bn) a year in lost taxes, according to a report by the TUC.
The union body said the "explosion of low-paid and insecure jobs" in just over a decade had lead to lower income tax and National Insurance contributions from millions of workers.
Low paid self-employment accounts for around £2.1bn of lost contributions, while the rise in zero hours work accounts for additional £1.9bn hole in the public finances, the report said.
Gig economy, or low paid self-employed work, has been highlighted by the rise of takeaway food service Deliveroo or taxi business Uber.
Sports Direct has come under fire for its use of zero hours contracts at its controversial main warehouse in Shirebrook, Derbyshire, which MPs last year condemned for its "Victorian practices".
The TUC estimates that insecure working has grown by more than a quarter over the past five years and now accounts for 1 in 10, or 3.1 million, British workers.
The report, conducted for the TUC by consultancy Landman Economics, added that because these types of workers tend to be low paid they rely on in-work benefits such as tax credits and housing benefit.
The survey said that even when these types of workers do earn as much as full-time staff doing the same work, their "tax is structured so that they pay less".
TUC general secretary Frances O'Gradysaid: "The huge rise in insecure work isn't just bad for workers. It's punching a massive hole in the public finances too.
"Zero-hours contracts and low-paid self-employment are costing the economy billions every year in lost tax revenues. That's money that could be spent on stopping the crisis in our schools and hospitals and making sure every elderly person gets decent care.
"Bosses who employ staff on shady contracts are cheating all of us. That's why we desperately need more decent jobs that pay a fair wage."
New ways of working
Matthew Taylor, the chief executive of the Royal Society for the encouragement of Arts, Manufactures and Commerce (RSA) was appointed by the prime minister last year to review modern employment practices.
Taylor said: "Most people recognise that we need as many jobs as possible in our economy and that the flexibility of our labour market is a strength.
"But people also want work to be fair and decent and to offer opportunities for progression and fulfilment.
Business minister Margot James added: "The Matthew Taylor review is hugely important in helping us understand whether employment rights need to change to keep up with the various new ways people can work."