Gilberto Silva hopes Arsenal hero Patrick Vieira will return to the Emirates Stadium as coach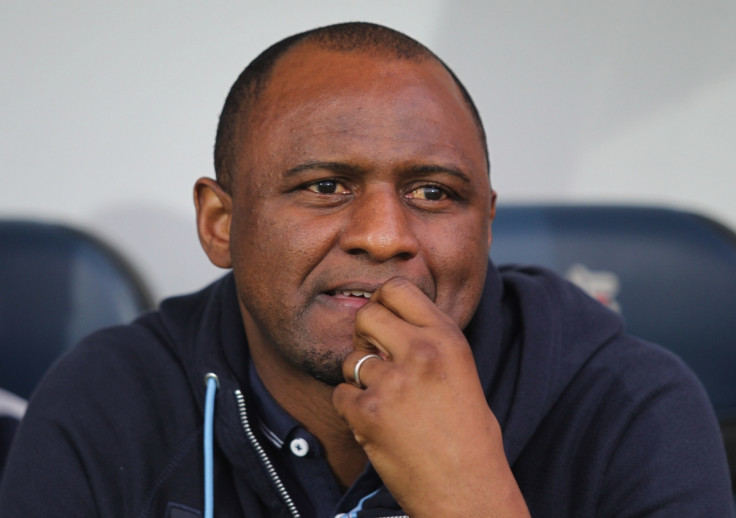 Former Arsenal midfielder Gilberto Silva would like to see Patrick Vieira return to the club as a coach. The Brazilian midfielder starred alongside Vieira during the Gunners' historic Invincibles season and he regrets that the Frenchman has pursued his coaching ambitions away from his former club.
Vieira, 39, became the Elite Development squad manager at Manchester City in 2013 and was recently appointed the new head coach of New York City FC. But Gilberto hopes the World Cup-winning star is one day reunited with his former boss Arsene Wenger at Arsenal.
"It's quite hard to say if it was wrong or not. When he left Arsenal he went to Juventus then Milan and Manchester City. I don't know what went wrong for him to be at Manchester City and not Arsenal," Gilberto said of his former Arsenal teammate, according to 888sport.com.
"He's now starting his career as coach somewhere else to find a good experience but there's a possibility he will come back to Arsenal. He was a massive story at the club and everyone likes him so this could be something for the future."
Although Vieira left Arsenal in abrupt fashion to join Juventus in 2005, Gilberto thinks Gunners fans would welcome the return of their former captain. "If he was to come back and work with Arsene and his staff, I would be very happy to see that happen," said Gilberto, who enjoyed a six-year spell with Arsenal.
Read the full 888sport interview with Gilberto Silva here, including how he thinks Francis Coquelin's return will boost Arsenal to the title.
© Copyright IBTimes 2023. All rights reserved.