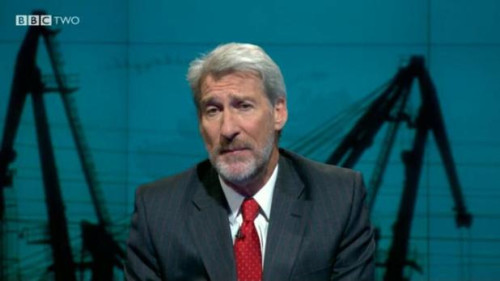 Hirsute hipsters, Movember fundraisers and a host of trend-setting celebrities could be to blame for the drop in demand for razors.
Profits at Procter and Gamble, which own male grooming companies Gillette and Braun, have reported a 15.5 per cent dip in profits over the last 12 months.
Jon Moeller, P&G chief financial officer, admitted there had been a slowdown in sales of Gillette razors and shaving creams and said Braun's electric beard trimmers had suffered a similar fate.
He said the fall could be down to more men growing beards.
The slash announcement came after Will King, the chief executive of King of Shaves, said the recent craze for beards among stars including Newsnight presenter Jeremy Paxman and Hollywood actor George Clooney, had damaged the men's toiletries industry.
He said: "Sales across the shaving industry were actually down in the UK and US last year for the first time because of guys not shaving, because of the celebrity beard, and partly because of the recession."
Did these men inspire others to shun razors last year?