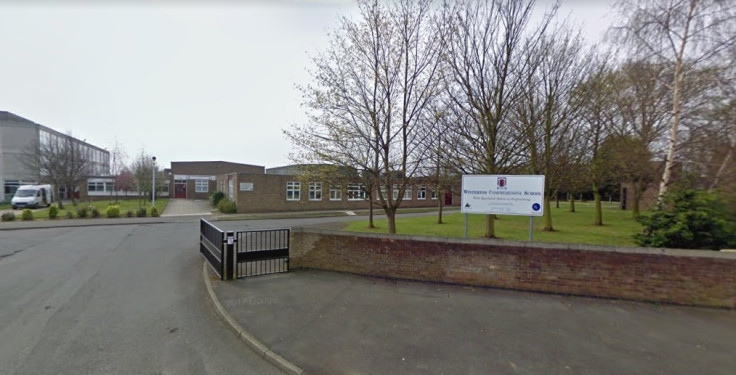 A 16-year-old girl has been charged with attempted murder after a defenceless school welfare officer was knifed in her office.
A serious incident unfolded at the Winterton Community Academy in North Lincolnshire around 9am on Monday (25 September) with police racing to the scene.
A schoolgirl was arrested by Humberside Police at the scene and the welfare officer, named by the force as Joy Simon, 61, was left seriously injured.
Police have said that the woman's injuries are not life-threatening and Simon was doing "as well as could be expected" after the shocking incident, around five miles away from Scunthorpe.
Reports say that the inclusion support officer was alone in the school's safeguarding room when she was attacked with a black-handled kitchen knife before cleaners at the school intervened after hearing screams.
Georgina Corney, who went to the school to pick up her younger brother, said according to the Daily Mail: "Cleaners who were finishing their morning of cleaning heard screams and cries for help and rushed down to the room and then were followed by other staff members, who held the attacker while emergency services arrived."
Parents and teachers were left in a state of shock after the incident with Headteacher Gareth Morris saying that staff had to restrain the pupil until police came.
He said: "The incident was both horrific and very calm at the same time. Staff were there talking to a number of different emergency services at the same time. They acted almost instinctively. The injured member of staff was very distressed."
The school sent texts to parents at the mixed-sex school advising them they could collect their children if they wanted to but the school remained open.
The teenager, who was also charged with carrying without good reason, a blade or sharply pointed article on school premises, cannot be named due to legal reasons.
She is expected to appear at Grimsby Magistrates Court on Wednesday (27 September).
Chief Superintendent Christine Wilson, of Humberside Police, said: "The alarm was raised through witnesses hearing a disturbance which was in a room where the teacher and the student themselves were.
"Staff responded to raised voices and called police upon finding her having been stabbed. We were on-hand quickly at the site and she was arrested.
"The teacher has non-life-threatening injuries and is in hospital with family. She will make a full recovery.
"Incidents like this are extremely rare - I can't think of another like this in my time as a police officer. We will have a police presence in the school for the rest of the week."