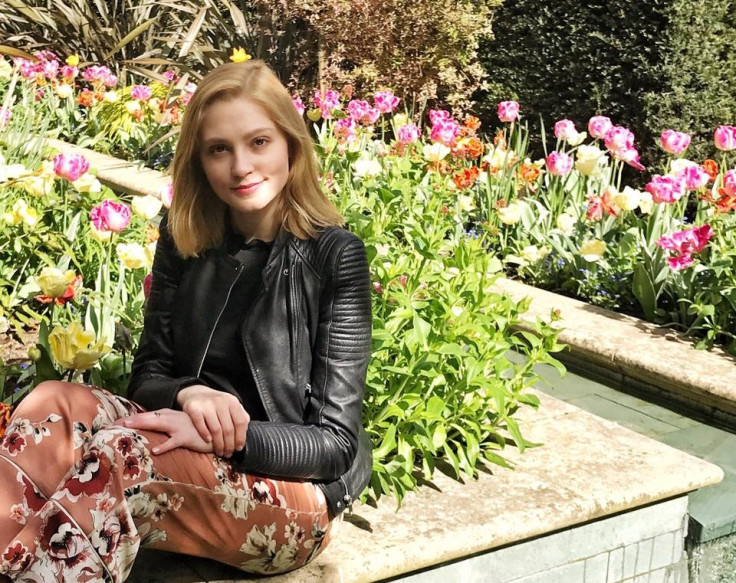 The lenient sentence handed down to Oxford student Lavinia Woodward for stabbing her boyfriend has reignited the row over whether her race, class and gender kept her out of jail.
The 24-year-old medical student who hoped to become a surgeon, was given a 10-month suspended sentence, despite admitting stabbing Cambridge PhD student Thomas Fairclough, 25, in the leg after drinking and taking drugs.
The debate was first sparked by presiding Judge Ian Pringle who said in May that she was "too clever" to serve a prison term.
He took the usual step of delaying sentencing at Oxford Crown Court for four months and ordered Woodward to remain drug free while staying at her mother's villa in the northern Italian village of Sirtori.
That she could 'dry out' at her mother's Italian retreat says much about the family's wealth.
Woodward attended £16,000-a-year Sir James Henderson British School of Milan, according to her Facebook profile. She left in 2011 and began studying at Oxford in the same year.
"After she went to Oxford she turned weird. She became all dark and gothic and it was obvious she was into drugs," an old school friend told the Sun.
The friend added: "She posted naked pictures of herself on Facebook which was completely out of character for the girl I went to school with."
She also allegedly bragged to friends about spending the "whole night" in an orgy tent at a notorious Piers Gaveston society bash - where hundreds of Oxford students party.
She would often dress around the university in expensive La Perla, Gucci and Dior bras that she would wear with only a fur coat on top.
Designer outfits
On Facebook she posted pictures of herself in designer outfits and travelling on private jets. She wrote: "The best things in life are free. The second best things are very, very expensive."
But Woodward was undoubtedly a talented student who came top of her year in the pre-clinical tests that all Oxford medical students take at the end of their third year. Her ambition was to become a heart surgeon and specialise in heart disease research.
However, Woodward's suspended sentence has sparked fresh life into the argument that she was treated lightly because of her privilege.
John Azah, chief executive of the Kingston Race and Equalities Council, told the Telegraph: "I always struggle with how the services legislate justice when it comes to Black Minority and Ethnic (BME) and white people.
"If she wasn't Oxford-educated, if she came from a deprived area, I don't think she would have got the same sentence and been allowed to walk free."
Mark Brooks, chair of the domestic abuse charity Mankind Initiative, added: "In terms of whether the genders were reversed, we would expect any man committing this type of crime to go to prison and rightly so."
Most remarks on Twitter had little sympathy for her.
Georgina Smith said: "IMAGINE how long the sentence would have been if it was a working class male on cocaine who stabbed his girlfriend."
Ak$hy added: "Let's face it, if you're rich or white, you are given a free ride."
Luke Nodder said: "Rich white girl Lavinia Woodward dodging prison after stabbing her boyfriend tells you all you need to know about class in this country."