Girl who survived hot water challenge leaves hospital and is 'happy to be home'
Jamoneisha Merritt suffered burns on 85% of her body after a friend poured boiling water on her.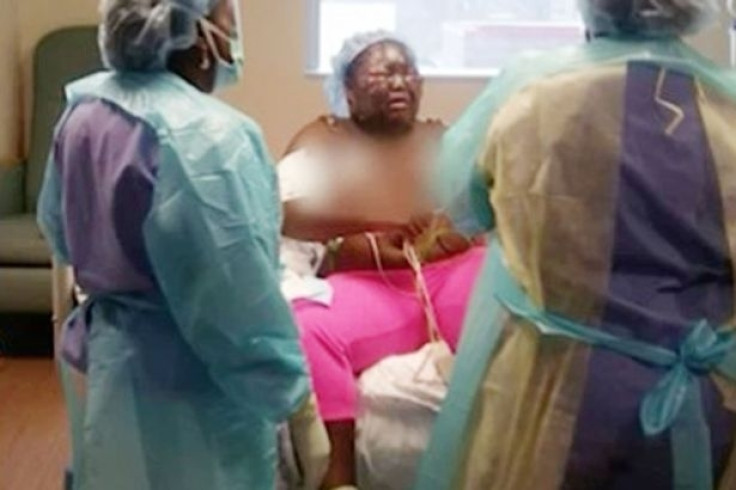 The 11-year-old New York girl, who suffered burns to her face when a friend poured boiling water on her during a sleepover, has left the hospital and is "lucky to be alive" after the prank went wrong.
"I'm happy to be home. I am thankful I'm alive. I thought I might not make it," Jamoneisha Merritt of the Bronx told The New York Post after being released from Harlem Hospital. Jamoneisha, who goes by "Jamoni," spent 11 days in hospital after 85% of her body was burned following a "hot water challenge".
Jamoni awoke in excruciating pain on 7 August when her 12-year-old friend poured boiling water on her face. The girl's face, chest, back and shoulders suffered second-degree burns.
"I am happy I made it through. I am happy I am healing properly and fast," the girl said. She told The Post that she's "looking forward" to participating in an upcoming fashion show during a "Stop the Violence" rally on Thursday (24 August) that was organised by her mother.
While Jamoni is recovering, she will likely miss the start of her 7th grade year and will require home-schooling, her mother told the New York Daily News. "Her arm is still raw it hasn't healed yet... [and she] can't go outside in the sun," said Ebony Merritt.
"It's going to take maybe about six months for all her colour to come back in," she added.
Jamoni's friend, identified by the Daily News as Aniya Grant Stuart, was arrested by police on charges of felony assault. The case was turned over to Family Court because Aniya is underage.
Aniya reportedly attempted to commit suicide by slicing open her wrist after the horrific prank.
Jamoni told the Post that she wants the other girls involved "arrested" too. Aniya's mother reportedly applied ice to Jamoni and gave her a cold shower, the Daily News reported.
"I want to stop bullying because bullying is not right, and bullying can cost people their lives," she said.
Ebony said she believes the three other girls and Aniya's mother should also be arrested. "The mother is just as involved as the other kids," she said. "This happened at 4am but they didn't come to my house until 5.30am. That means she was there for an hour and a half while they were trying to cover their tracks."
"I want justice for my daughter," Ebony added to the Post.
© Copyright IBTimes 2023. All rights reserved.