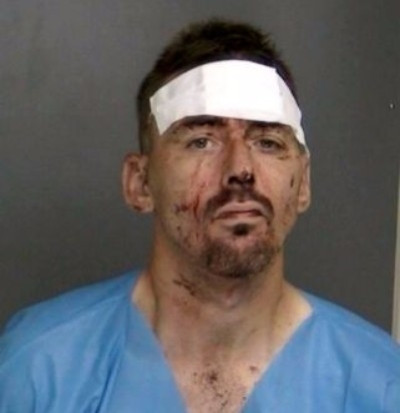 Police in Suffolk County, New York have said that a man was beaten with his own shotgun after attempting to rob a thrift store in Long Island.
Suffolk County Police Department's detectives arrested the man in Centereach on Saturday night (18 August).
According to authorities, 45-year-old Ronald J. Kelly entered the store, called Island Thrift, around 8:25pm and pointed a shotgun at the female store manager and a number of other employees before demanding money.
Police said, the store manager grabbed the shotgun. Two other employees then rushed to help, the police department said, eventually wrestling control of the firearm from Kelly and holding him on the ground until police were able to arrest him.
One store manager told the New York Post that when the woman grabbed the firearm, she "started hitting him in the face with the butt of the gun" while the other two employees also hit the attempted robber.
Police said that the suspect received injuries but that they were non-life-threatening and the employees were not injured. Kelly was taken to Stony Brooke Hospital for treatment. In his mugshut, he can be seen battered and bruised.
Kelly was charged with first degree robbery and seventh degree criminal possession of a controlled substance. It was unclear at the time of writing what the control substance was.
Speaking to the Post, the manage said of his colleague "she's very brave."