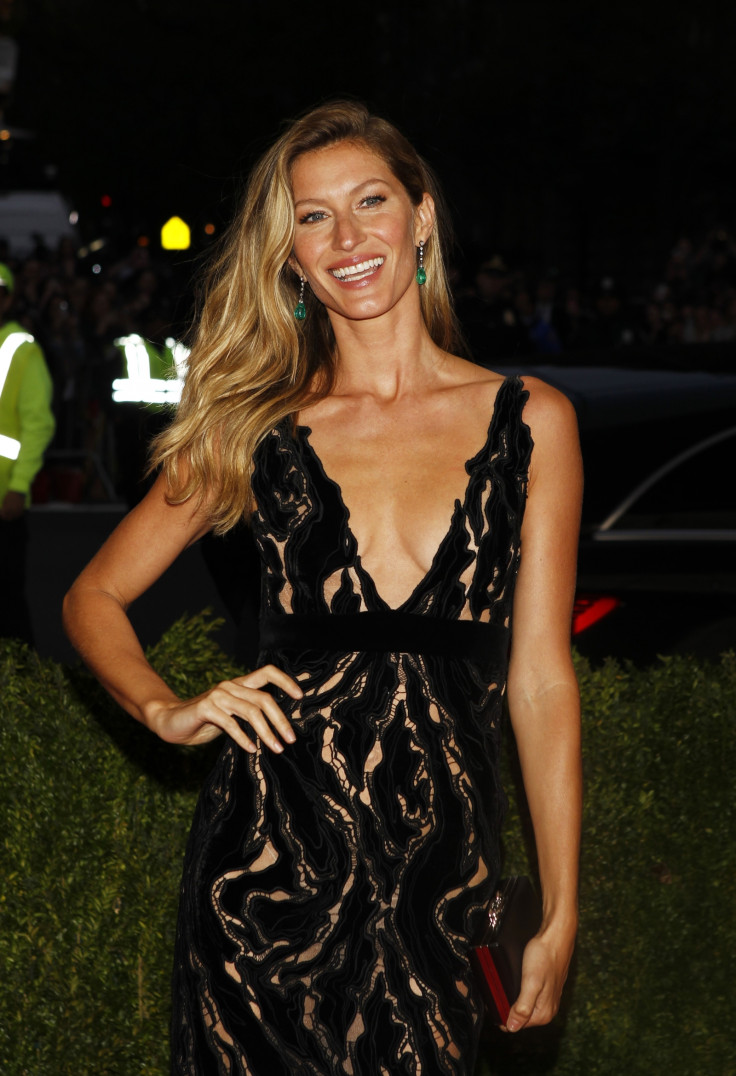 Gisele Bundchen took to social media to celebrate her daughter's birthday with an adorable photo of the little one. The supermodel's daughter Vivian Lake turned four on Monday (5 December).
The 36-year-old has shared a photo of her daughter on Instagram, wherein the little girl can be seen cuddling her stuffed puppy while kissing it on its head.
"Today is her day! Happy birthday my little angel! We love you so much! ❤️ Hoje é o dia dela! Feliz aniversário minha anjinha! Nos te amamos muito!" Bundchen wrote in the caption.
Bundchen and her New England Patriots quarterback husband Tom Brady spent some quality time with their children after his team defeated the Los Angeles Rams 26-10 at the Gillette Stadium on Sunday. The game was a big one for Brady as it made him the NFL's all-time leader for most wins by a quarterback with 201st victory. The former record holder was Peyton Manning with 200 wins.
Bundchen has shared a photo of Brady, who can be seen holding their daughter Vivian Lake's hands while son Benjamin walks alongside his father and sister. In the photo, the couple's children can be seen wearing New England Patriots jersey with Brady name on the back. In another photo, the couple's little girl can be seen looking over the football pitch from the stands of the Gillette Stadium.
Bundchen will also be celebrating her son's 9th birthday on Friday.
Bundchen and Brady have been married since February 2009.