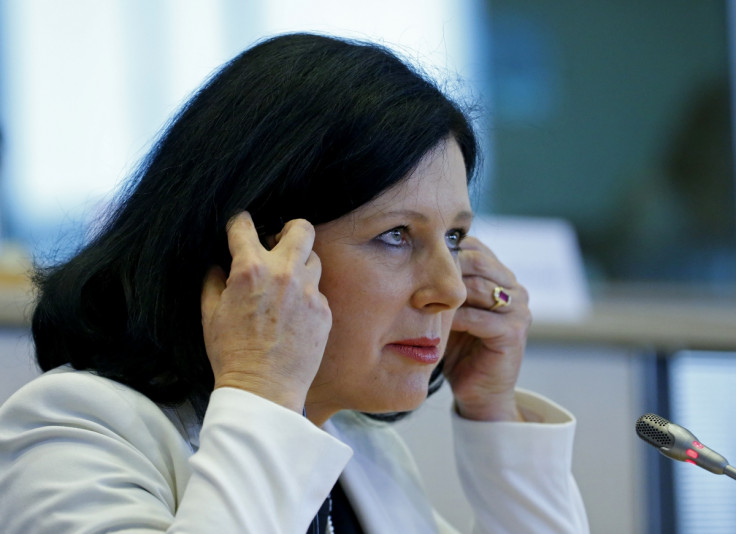 The European Union's Commissioner for justice has suggested that "supergrass" sentence deals should be offered to Islamic State (Isis) suspects. Věra Jourová, the EU justice commisioner says the initiative should be part of a fresh strategy for fighting extremism. She also called for bigger efforts to rehabilitate extremists on their return from war zones and warned against giving "harsh sentences" to "aspiring young foreign fighters" when their plans for overseas combat are detected.
In an interview with London's Evening Standard newspaper, Jourova said that severe punishments in such scenarios would make families "more reluctant" to contact the authorities. Her views were aired ahead of an EU ministerial conference to take place on 19 October on combatting radicalisation.
When questioned about ways forward Jourova said: "Giving terrorist suspects incentives to co-operate in counter-terrorism investigations and prosecutions. This was illustrated in a recent German case – the judge reduced the sentence in exchange for a confession and intelligence about Islamic State's command structure. By contrast, if aspiring young fighters are punished in a harsh way, their families will be more reluctant to alert the authorities to signs of early radicalisation and preparation."
Jourova also said that returning extremists could be reintegrated with the assistance of "supervision measures" such as "electronic tagging, reporting to the police, interdiction to enter certain locations or… travel abroad". To date up to 6,000 EU nationals are believed to have travelled to join an estimated 20,000 foreign combatants in Syria and Iraq.
The UK's Serious Organised Crime and Police Act allow deals to reduce prison sentences if offenders testify against former fellow criminals. However, the only known case to date in which this kind of barter is known to have taken place is that of the putative shoe bomber Saajid Badat. Badat's sentence was cut from 13 to 11 years when he agreed to supply evidence to a US court, where his testimony helped to convict Abu Hamza.
UK Prime Minister David Cameron is to unveil the UK government's new counter-extremism strategy during the week beginning 19 October.