Aside from her wild antics on Geordie Shore, Sophie Kasaei is known for her tumbling caramel locks that are a big part of her image, so you can imagine her devastation when she began losing her hair.
The candid reality star opened up about her terrifying experience with traction alopecia due to years of constant use of hair extensions without giving her scalp a break.
The 27-year-old star – who was a cast member of the MTV UK reality show since the seventh series until her cousin Marnie Simpson replaced her – spoke about the traumatising experience in a video.
She said in the MTV clip: "Because of all the extensions I've been getting, I've suffered from contraction alopecia, which means that I've lost hair on the sides and that it may never come back.
She continued: "And that's not because of the extensions I'm getting in, it's because of all the years I've been tormenting my hair.
"So going forward I want to start looking after my hair and I want to make people aware that if you are getting extensions give your hair a break in between because you don't want to end you with bald patches like this."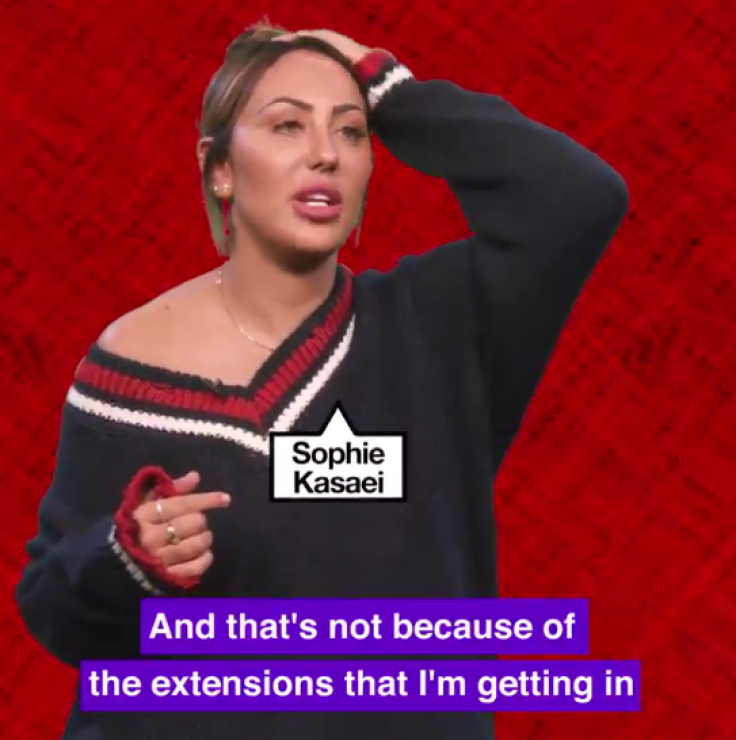 The star showed viewers the full effects of her condition by revealing shocking large bald patches as she turned her head to the side.
Traction alopecia is associated with sustained tension on the scalp hair, which causes it to loosen from its follicular roots. Hair loss also occurs secondary to follicular inflammation and atrophy and is also referred to as "cosmetic traumatic alopecia". It can also happen due to other cosmetic practises like braiding or ponytails or sleeping in rollers.
Sophie, who hails from South Shields, has always been one of the most glamorous stars from the show and returned to Geordie Shore after three years. She has been dating DJ boyfriend Joel Corry for six years.