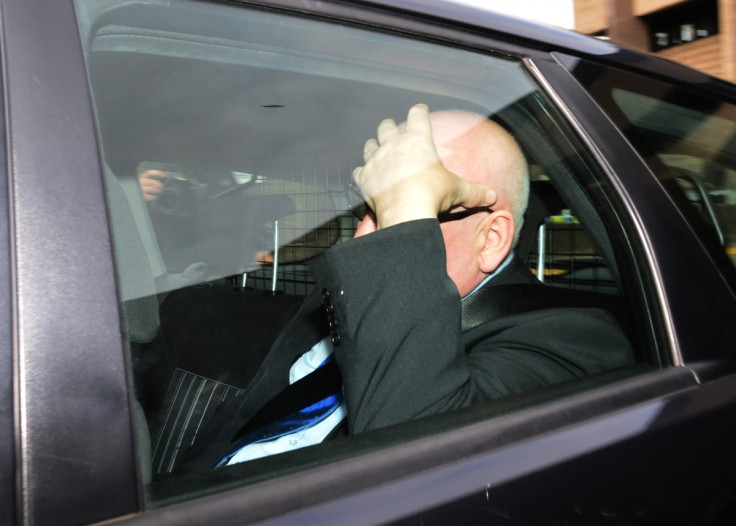 An inquiry into the Glasgow bin lorry crash that killed six people and injured 15 others has found driver Harry Clarke "deliberately misled" doctors about his medical history so he could keep his job and driving licence. A report into the accident, published on 7 December, said had the driver not lied about his medical history the tragedy could have been avoided.
The 58-year-old collapsed unconscious at the wheel while driving a bin lorry on 22 December 2014. The lorry careered out of control in Glasgow's George Square and ploughed into pedestrians.
A five-week inquiry has now resulted in a scathing report of Clarke's actions leading up to that day, reported the BBC. Sheriff John Beckett QC, leading the inquiry, found Clarke misled doctors about a 40-year history of dizziness and blackouts and that he "repeatedly lied in order to gain and retain jobs and licences". This included misleading doctors about an earlier incident when he fainted while driving a bus in Glasgow in April 2010.
The report also said Clarke had made inaccurate and untrue claims on Bupa health declaration forms when applying for a job as a minibus driver with Glasgow City Council – and when he applied for promotion the following year. Beckett said that eight "reasonable precautions" relating to his medical history could have prevented the tragedy.
The Fatal Accident Inquiry (FAI) made 19 recommendations in total, including that local authorities have emergency brake systems installed to large refuse trucks. It said the secretary of state for transport should consult on whether doctors are able to pass on a patient's medical history to the DVLA.
It also said there should be increased penalties for those who lie about, or fail to disclose all information relating to, their medical history when applying for a driving licence.
The inquiry heard the tragedy took just 19 seconds to unfold. The vehicle travelled along the pavement on Queen Street before crashing into the side of the Millennium Hotel in George Square.
In his evidence, Clarke reportedly refused to apologise and answer all questions put to him. In the immediate aftermath of the accident Clarke inquired as to whether he had had a heart attack and said he had not been feeling unwell earlier in the day. He previously said how he has "no memory" of the crash, adding how he still thinks about the victims every day. The driver was later suspended from his council job and resigned on the day of the disciplinary hearing.
Two grandparents, Jack and Lorraine Sweeney, aged 68 and 69, and their 16-year-old granddaughter Erin McQuade were among those killed. Stephenie Tait, 29, and Jacqueline Morton, 51, both from Glasgow, and Gillian Ewing, 52, from Edinburgh, also died.
Relatives of the victims killed spoke of being let down by the justice system when it was announced in February Clarke would not be prosecuted. It is has been reported the families could bring a private prosecution against Clarke instead.