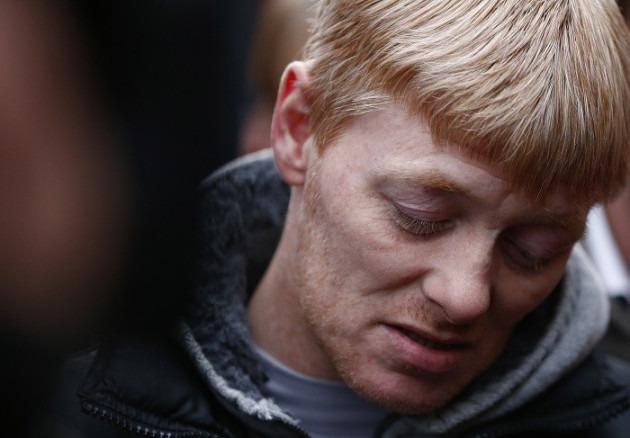 A son fears his father will be among the dead after a police helicopter crashed into his local pub in Glasgow on Friday night.
John McGarrigle said his father, also called John, 59, had been sitting 'in his favourite seat' directly beneath where the police helicopter crashed through the roof of the Clutha pub, near the river Clyde.
McGarrigle, who was supposed to go to the pub but did not, told ITV News he has been waiting all night to hear news of his father.
He told reporters: "I think he was in there when it crashed. I've checked every hospital and there's no sign of him."
Eight people are now confirmed dead but the final number of fatalities continues to rise as the rescue operation continues.
McGarrigle added: "I had a deep instinct as soon as I heard, I knew something bad had happened.
"I saw where the 'copter had hit and I knew he sat in that spot all the time. From eyewitness accounts, my father was sitting in his favourite seat, right were the 'copter came in.
"(His friend) Fiona had gone to the toilet. Then bang, the 'copter came in. When she came running out the door, my dad and Sammy were gone."
More than 30 people were injured and have been taken to hospital for further treatment.
The cause of the crash is unclear. But it has been reported the aircraft fell from the sky 'like a stone' when its rotor blades stopped spinning in mid air.
Scottish First Minister Alex Salmond described the tragedy as a "black day" for Scotland and for Glasgow and paid tribute to the 'instinctive courage' of the rescue crews and members of public who helped the injured
"We've also heard of the instinctive courage of ordinary Glaswegians going to assist their fellow citizens in extremity," he said.
"This is a black day for Glasgow and Scotland but it's also St Andrew's Day, and it's a day we can take pride and courage in how we respond to adversity and tragedy.
"That response from our emergency services and from ordinary citizens has been exemplary.
"As first minister, it's a day we can take great pride in how we've responded to this extraordinary tragedy," he said.
Prime Minister David Cameron has expressed "deepest sympathies" with the families and friends who lost a loved one in the helicopter crash.
He thanked the emergency services who "worked tirelessly" throughout the night and also paid tribute to the bravery of "the ordinary Glaswegians who rushed to help".
More than 120 people were thought to have gone to hear ska band Esperanza play at the iconic Glaswegian bar.
A large area of the city centre remains cordoned off.