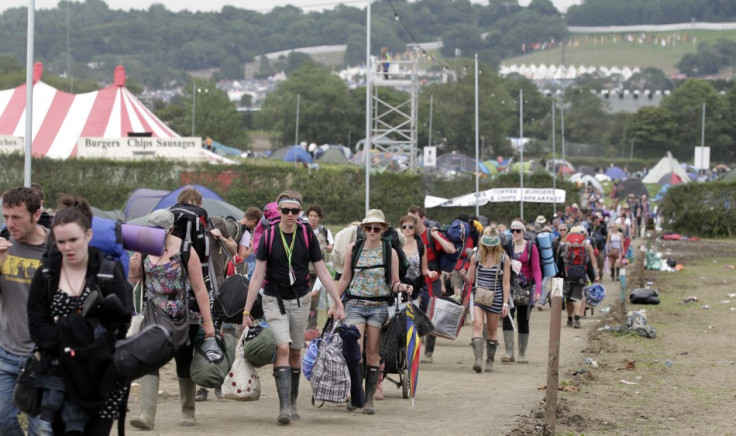 Tickets for the next Glastonbury music festival will go on sale in October.
The event, the biggest festival in the UK, will return in 2013 after a year-long break and the ticket office is now accepting registrations.
Anyone looking to buy a ticket for the event, which will run for five days from 26 June, will have to register before the ticket lines open on 7 October.
Organiser and owner of the Worthy Farm site in Somerset, Michael Eavis has announced that the event's headliners have been chosen, but he did not reveal any of the chosen artists.
In recent years, Eavis risked splitting Glastonbury fans into two opposing camps, rock traditionalists and more progressive music fans, with an ever more eclectic choice of headliners, including less traditional rock 'n' roll festival acts, such as Beyoncé and Jay-Z.
The 2011 event also featured Coldplay and U2 as headline acts, showing that Eavis's event can still attract the biggest artists in the world despite competition from hundreds of rival music events across Europe.
The event had a "fallow year" in 2012, giving the land a much-needed respite from the detritus left by the festival masses. Eavis also said the event would have struggled to gain adequate portaloo facilities and policing due to the high number of major events taking place this summer.
There appeared to be a slight dip in demand in 2011, leading to concerns that UK music fans were experiencing festival fatigue.
Nonetheless, the event still sold out and the festival website is sure to feel the strain once again, as thousands of Glastonbury devotees log on to try and get tickets.
Who will headline?
Rumours are thin on the ground with regard to the festival headliners. Eavis has hinted Dolly Parton will attend, but she is unlikely to make it to the Pyramid Stage unless she fills a morning slot.
Hopes will undoubtedly be raised that the Rolling Stones will finally break their own "no festivals" rule and take part. Otherwise, the Kings of Leon and Kasabian could see 2013 as their year to top the bill.
Perhaps Eavis will indulge in another pop act, with Lady Gaga and Rihanna as frontrunners. Eavis told the NME that he offered Adele the top spot, but she said the gig would be "too daunting". She may well have changed her mind.