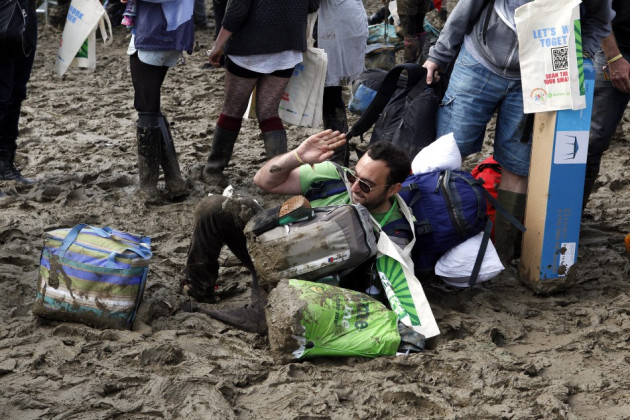 Going to Glastonbury or any other outdoor music festival usually requires master planning - but doing it in a wheelchair creates a whole new level of complexity.
If you are a festival lover en route to Worthy Farm in Somerset, spare a thought for your fellow music fans who are disabled but also determined not to miss out on a great weekend.
Compared to the challenges these troopers face, having your view of the stage partially blocked by a drunkard in smeared facepaint sitting on someone's shoulders is small beer.
In typical style, Glasto is blazing a trail in the festival field by being ever more accessible to people with different needs.
Up to 1,500 specially trained stewards will be on hand to deliver disabled music lovers a AAA experience with rock star levels of service.
Wheelchair user Laura Merry's experience shows how easily festival music can become a nightmare when you rely on wheels to get about between stages and the campsite.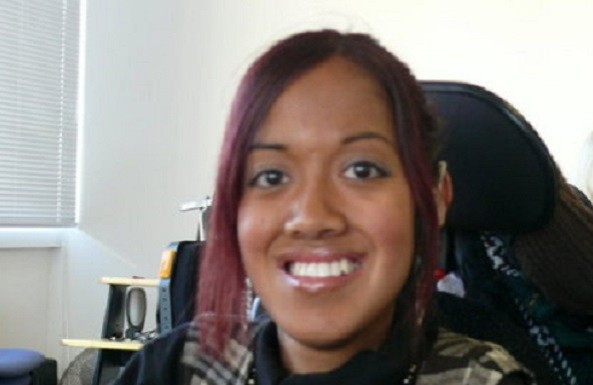 At one particularly soggy V Fest in Stafford, disaster struck when her chair got stuck in mud. She had to sit in the swamp-like conditions while stewards rushed about trying to figure out what to do.
Eventually, she was hoisted free. By a forklift truck. It's not hard to imagine that the episode was just a bit embarrassing.
"Luckily my friends were there because it took the stewards a long time to work out what do and to get organised," Merry told IBTimes UK.
Glasto organisers are working with the Attitude is Everything charity to try to keep unfortunate incidents like that to a minimum. They have drawn up an action plan to make the revelries as inclusive as possible.
Viewing platforms are provided to offer up to 30 disabled fans at a time a better view than the rear end of the person in front. Elsewhere, wheelchair-accesible toilets are standard in the dedicated campsite for less able revellers.
Often it is difficult enough just getting tickets to festivals such as Glastonbury or V Fest.
According to research by Trailblazers at Muscular Dystrophy, 77% of disabled people think booking live music tickets is more difficult for them than for the non-disabled. This is because of the red tape they must comply with, such as proving disability by submitting forms and a medical note.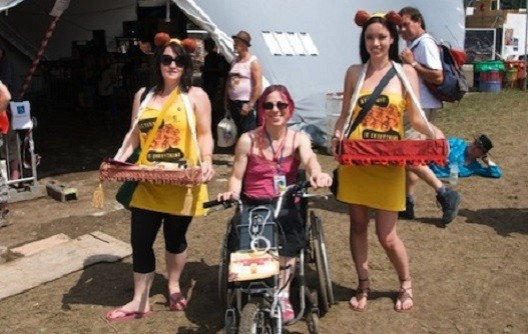 Muscular Dystrophy Campaign spokesman Bobby Ancil said: "For many, going to festivals, concerts and gigs is a fundamental part of being young. The live music scene in the UK is burgeoning. However, if you are disabled, accessing live music can be far from straightforward.
"We have heard from many young disabled people who describe their experience of getting tickets to see their favourite band or artist perform live as an absolute nightmare."
Attitude is Everything chief executive Suzanne Bull told IBTimes UK what festivals can do to improve the experience disabled people have.
"Viewing platforms for every stage would help and pathways for wheelchair users when the weather is bad would make a big difference," she said.
Bull said things have improved yearly, showing that decades after Glastonbury first showed Britain how to throw a major music festival, it is now a beacon for how to draw new fans.