Glastonbury Festival fined for polluting river with human sewage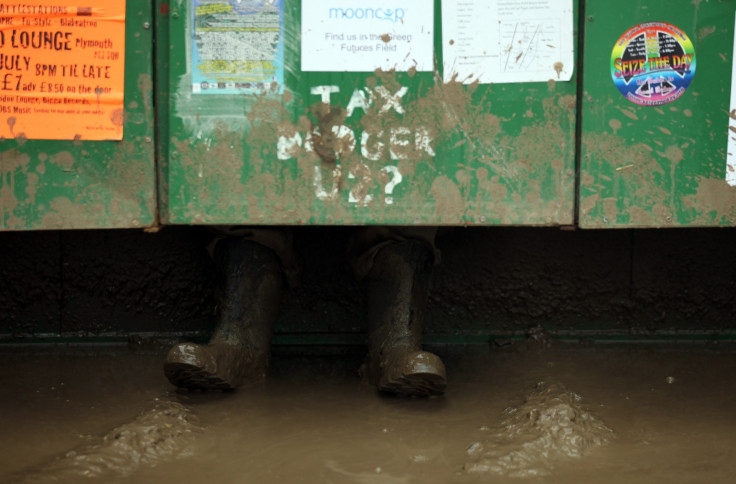 The organisers of the Glastonbury Festival have been fined for polluting a nearby river with human waste, killing more than 40 fish and effectively wiping out the local trout population in the process. The world's biggest music festival has been ordered to pay £31,000 (£45,000, €40,000) after nearly 2.5 miles (4km) of the Whitelake River was polluted after 20,000 gallons of untreated sewage escaped from a temporary storage tank at Worthy Farm in 29 June, 2014.
Glastonbury Festival admitted to causing a water discharge activity not under or in accordance with an environmental permit at an earlier hearing. The festival was previously cautioned in 2010 over their treatment of human sewage.
At Bristol magistrates' court, Judge Simon Cooper has now fined the festival £19,000 for the 2014 festival pollution, as well as a further £12,000 as they were previously warned over pollution four years previously. He added the festival's actions after the fish kill had not been negligent but were of "low culpability".
The sewage spill killed at least 42 fish including 29 bullhead – a European protected species – 10 brown trout and three stone loach. A fish survey revealed that no trout survived the incident.
Ian Withers, environment manager for the Environment Agency said: "While we recognise the Glastonbury Festival provides enjoyment to tens of thousands of people and raises money for a number of good causes, the organisers have a responsibility to ensure it does not cause harm to the environment.
"The festival is held in a beautiful part of the Somerset countryside and we want to see it remain that way. This was a serious pollution incident that had a significant impact on water quality and the fish population of the Whitelake River over some distance."
© Copyright IBTimes 2023. All rights reserved.