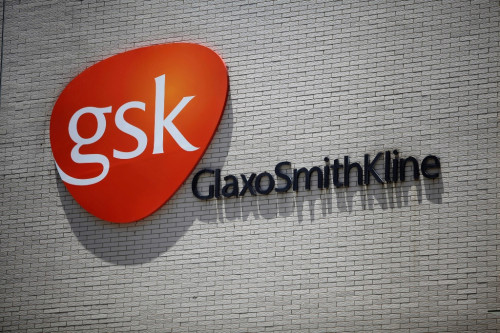 A US federal appeals court has ordered a new trial for GlaxoSmithKline's AIDS drug pricing case against an Abbott Laboratories offshoot, because Abbott excluded a potential gay juror.
The 9th US Circuit Court of Appeals in San Francisco ruled that a gay man was incorrectly excluded from jury service because of his sexual orientation, with the ruling exemplifying the growing influence of a 2013 US Supreme Court decision on gay rights.
The 9th Circuit on Tuesday cited US versus Windsor, the US Supreme Court decision in 2013 that annulled part of the federal Defense of Marriage Act (DOMA). In that case, Justice Anthony Kennedy wrote that the law defining marriage as between one man and one woman violated the US Constitution's guarantee of equal protection.
In the wake of the legal reasoning in Windsor, the 9th Circuit held that gays and lesbians deserved the same constitutional protections during jury selection as those enjoyed by African-Americans and women.
Pursued by Reuters, Glaxo spokeswoman Mary Anne Rhyne said the firm was pleased with the decision.
Abbott spin-off AbbVie's representative Adelle Infante said the company was evaluating its options.
However, Judge Kennedy's 2013 ruling did not clarify as to how far gay rights protections ought to extend, Northwestern University law professor Andrew Koppelman told the news agency.
"Strikes exercised on the basis of sexual orientation continue this deplorable tradition of treating gays and lesbians as undeserving of participation in our nation's most cherished rites and rituals," 9th Circuit Judge Stephen Reinhardt wrote for a unanimous three-judge panel.
Juror strikes based on sexual orientation "deprive individuals of the opportunity to participate in perfecting democracy and guarding our ideals of justice on account of a characteristic that has nothing to do with their fitness to serve," Reinhardt added.
"The big difference between now and Windsor is a shift in the culture," Koppelman said. "Discrimination that made intuitive sense to people before doesn't make a whole lot of sense anymore."
AIDS Drug Pricing Case
The British drug maker is suing Abbott over its 2003 decision to raise the price of an AIDS drug, a contentious issue in the gay community.
Abbot hiked the price of a drug called Norvir by 400%. The move, according to Glaxo, undercut a Glaxo drug, Lexiva, used in AIDS-fighting cocktails in combination with Norvir.
Glaxo had sought $571m in damages but the jury awarded it $3.5m in 2011.
During jury selection for that trial in an Oakland, California federal court, Abbott's attorney sought to exclude the gay juror.
Glaxo objected, saying that Abbott was trying to use a peremptory challenge in a prejudiced way. However, US District Judge Claudia Wilken allowed Abbott to exclude the juror.
The case in the 9th Circuit is Smithkline Beecham Corp dba GlaxoSmithKline versus Abbott Laboratories, 11-17357.