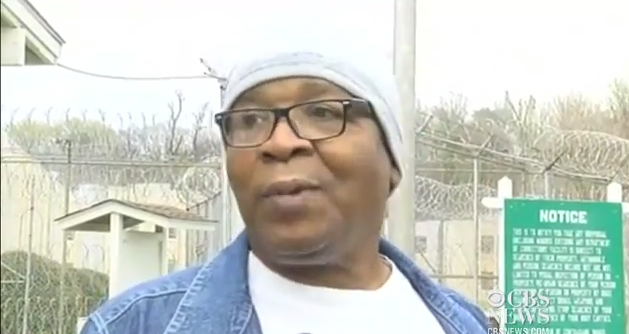 A man has been freed after spending 30 years on death row in Angola prison, Louisiana.
Glenn Ford, 64, was sentenced to death in 1983, accused of killing 56-year-old jeweller Isadore Rozeman.
Ford has always claimed he is innocent.
Ford was released following the decision of a state prosecutor, who said that Louisiana could no longer stand by Ford's conviction.
In 2013, Ford's lawyer was notified that new information had come to light regarding one of the co-defendants originally charged in the case.
As soon as he was released, Ford said he was going to get something to eat, according to CNN affiliate website WAFB.
When asked about his feelings for being on death row for three decades, Ford answered: "I was locked up almost 30 years for something I didn't do. It's resentment, not feeling bitter.
According to Ford's Attorney Gary Clements, the day Ford was released was "wonderful".
"We've been working on this for decades literally so we hope that it will be the first day for Glenn to start a new life," Clements continued.
Ford said he felt regret about all the time could have spent with his family.
"I can't go back and do anything that I should've been doing when I was 35, 38 and 40 - stuff like that. My sons - when I left - were babies. Now they grown men with babies".
He said he is happy to have his life back however.
"My mind is going in all kinds of directions but it feels good. It feels real good."
Amnesty International USA senior campaigner Thenjiwe Tameika McHarris said in a statement before Ford's release: "After 30 years, Louisiana's longest-serving death row prisoner will get his freedom soon."
No murder weapon was ever found and no witness ever testified against Ford.
A woman who initially accused Ford later admitted in testimony that she had lied.
Ford, a black man, was convicted by an all-white jury who recommended the death sentence.
"Glenn Ford is living proof of just how flawed our justice system truly is," McHarris said.
"We are moved that Mr Ford, an African-American man convicted by an all-white jury, will be able to leave death row a survivor."