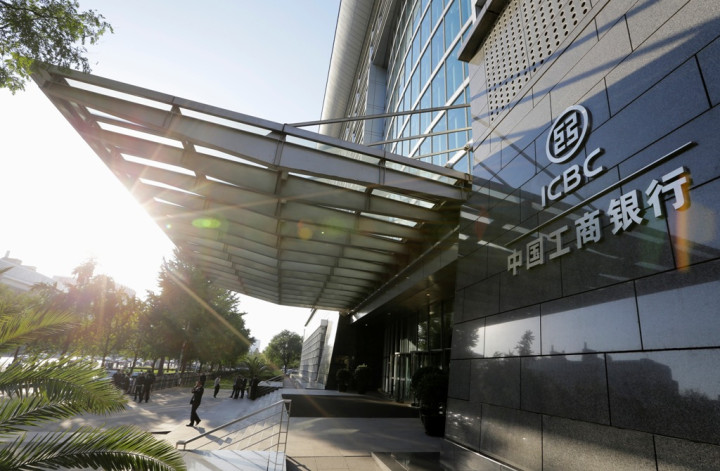 The world's top 1,000 banks raked in a historic $920bn in profits in 2013 with China's top lenders bagging the lion's share of the proceeds, according to a survey.
China's banks took home $292bn (£171bn, €214bn) in aggregate pre-tax profit in 2013, or 32% of the industry's global earnings, according to The Banker magazine's annual rankings of the profits and capital strength of the 1,000 biggest banks in the world.
2013's global profits shot up 23%, from the preceding year, to a record high, led by profits of $55bn at Industrial and Commercial Bank of China (ICBC).
Rivals China Construction Bank (CCB), Agriculture Bank of China (ABC) and Bank of China (BOC) occupied the top four positions.
Banks in the US, the world's leading economy, recorded cumulative profits of $183bn, or 20% of the global tally, led by Wells Fargo's earnings of $32bn.
In Japan, the world's third-largest economy, banks made $64bn in profits last year, or 7% of the global tally. Banks in Canada, France and Australia made $39bn each, while lenders in Brazil and the UK made $26bn and $22bn, data from The Banker showed.
Banks in the eurozone accounted for a mere 3% of the global profit pie, down from 25% before the 2008 financial crisis, the study showed. Italian banks lost $35bn in aggregate in 2013, the worst performance by any nation.
In Africa, banks logged the highest returns on capital -- of 24% -- in 2013, double the average in the rest of the world and six times the average return of 4% at European lenders.
ICBC held on to its position as the world's strongest bank based on how much capital it holds - which reflects its ability to lend on a massive scale and stomach shocks.
But Wells Fargo is the world's biggest bank by market value, after a surge in its stock price in the wake of strong earnings growth. The firm's market value hovers at about $278bn, $55bn more than ICBC.
The China Construction Bank leapfrogged to second from fifth in the rankings of strength. JPMorgan, Bank of America and HSBC trailed.