This week, two charges against Jose Mourinho has seen fines against the Manchester United manager since he returned to English football in 2013 surpass the £100,00 ($123,150) mark. But on a contract worth £10m-a-year at Old Trafford, the Portuguese coach has surrendered just 1% of his current annual wage in exchange for using pre and post-match media briefings as a verbal dumping ground.
The FA has built the stage for Mourinho to lay siege on the sport by offering spineless and withering responses to continual disrespect of the rules. Now the two-time European champion can throw grenades at rivals, administrators and officials without fear of a substantial reproach; with pocket-change only required to kick action into the long grass.
Mourinho's freedom to speak his mind is reflective of the attitude towards the biggest names in global sport. Governing bodies across the world accommodate their star turns to the point of being overindulgent, ensuring that punishments are token gestures rather than deterrents or examples to aspiring youngsters.
The reason why governing bodies stand-off their biggest stars is an obvious one. No sport wants a repeat of Kerry Packer's World Series of Cricket, where the likes of Clive Lloyd, Greg Chappell and Imran Khan were tempted away from international cricket by the millions from the Channel Nine tycoon. Uefa's recent distribution of Champions League places for England, Germany, Italy and Spain is perhaps a microcosm of the act of rolling over to prevent a breakaway.
But what governing bodies are not realising is in attempting, though gutlessly, to stem the tide their woeful penalties are fuelling an era of misconduct which threatens to bleed into subsequent generations.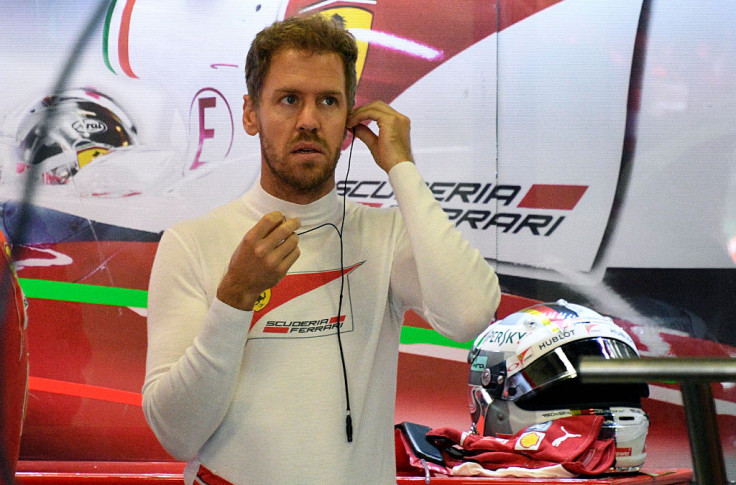 The feeling sports bodies cosy up to their biggest stars was highlighted at the Mexican Grand Prix when Sebastian Vettel suffered a bout of road rage behind Max Verstappen. Having illegally kept his place ahead of the four-time world champion, the German fumed first as the Red Bull driver refused to allow him past, slowing him up and backing him into teammate Daniel Ricciardo, then as officials delayed a decision to punish Verstappen's latest driving error until the end of the race.
Vettel launched into a foul-mouthed tirade directed at Verstappen and the race officials, namely FIA director Charlie Whiting. News that Vettel would escape without reprimand was no surprise given how the sport's chief was almost apologetic in the waiting room before the podium ceremony. "The FIA will always condemn the use of offensive language," a statement read – a complete untruth. That young F1 enthusiasts were heading on the track all silver-tonged is perhaps an exaggeration, but nevertheless it sets a dangerous precedent.
Australian tennis protégé Nick Kyrgios is also among those to benefit from withering punishment. A fine of $20,000 – a fraction of his estimated $9m net worth – and an eight-week ban for tanking for a second time in the space of 15 months is a mere symbolic act by the ATP. The 21-year-old will work with a sports psychologist, with his ban being reduced to three weeks as a result; meaning at best his absence from the sport is insignificant.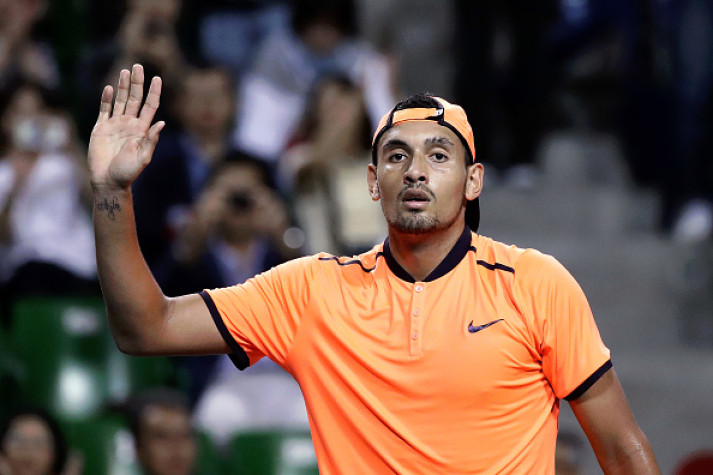 And if you were seeking signs of remorse, next February Kyrgios has rejected his annual invitation to the Rotterdam Open to play in the NBA All-Star Celebrity game. Kyrgios has taken his pledge to "improve on and off the court" a little too literally. Expect to see him back in the ATP's dock in 2017.
The FIA and ATP could easily have dismissed Vettel and Kyrgios knowing they have plenty of other stars to prop up their sport. Some, like British Gymnastics, are not so fortunate. Louis Smith will serve a two-month ban after appearing to mock Islam in a video published by The Sun newspaper.
Despite being surpassed by Max Whitlock as Britain's most successful gymnast, there is little doubt that as a Strictly Come Dancing winner he remains the standard-bearer of the sport. Though Tokyo 2020 may be beyond the 27-year-old, he is key to growing a sport whose funding has swelled nearly 200% since the turn of the century to £14.6m and that enjoyed its most successful ever Olympic Games in Rio.
Having perceived that Smith's action broke protocol [whether you agree with that judgement or not] instead of treating the incident with the seriousness in which it was taken GB Gymnastics has produced another tame reply which lacks integrity. The four-time Olympic medallist will not miss any significant action during his ban and will return bright-eyed and bushy-tailed for his home championships next spring.
What governors of sport often forget is punishments act as much as a warning to other competitors as they do an opportunity to show respect to their event. When The FA and Burnley Football club acted cowardly after barbarically homophobic messages were posted by Andre Gray on Twitter, they failed in a duty of care towards the sport and society.
Gray was banned for four matches, fined £25,000 and ordered to attend an education course. He was almost treated as the victim. You need only read the messages from four years ago, when Gray was aged 21, to know this was not a casual outburst. The posts reflected an ingrained and proud belief that the rationale behind what he was writing was justified. Despite his protestation, it takes a violent change in mindset – during a period he went from non-league starlet to the Premier League – to convincingly become a reformed character.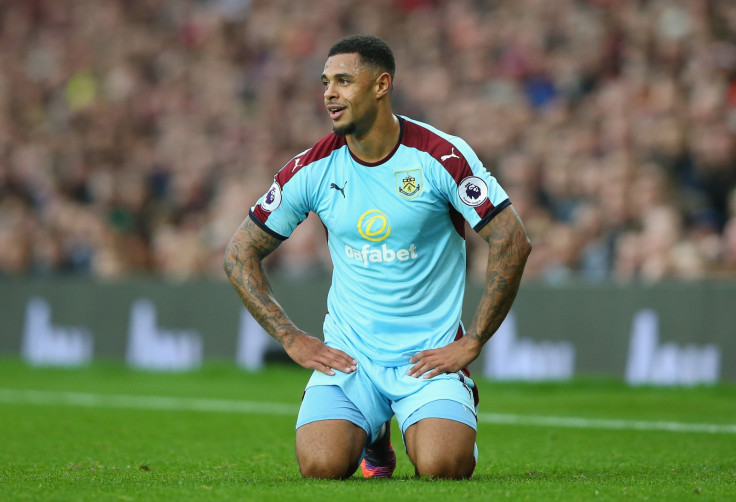 Burnley signed Gray for a then club-record fee of £6m, so it was little surprise to see him retained as the club battle against relegation from the top flight – which would deny them the chance to reap a greater fraction of the division's £5.1bn television deal. The Clarets are one of English football's oldest ever clubs, and it appears their ideals remain prehistoric. It was little surprise to see Gray describe the episode, upon his return last weekend, as merely a "bump in the road".
The profile of sportspeople across the world has been allowed to escalate dangerously out of control, to the point where sport is dictated and dominated by it patrons. When the International Tennis Federation is giving the world's most marketable sportswomen Maria Sharapova a platform to plea for forgiveness over her positive dope test – prior to an official announcement, investigation and ban – you know things have gone too far.
Punishments have now become self-serving on the part of the governing bodies. They barely acknowledge their own rules and lack courage in their convictions in the wake of the financial power of their subjects. It is no surprise that sport is going through an era of distain and disobedience; its rulebook is being run by the moneymen.