Glyphosate: Germany's most popular beers contain Monsanto-produced pesticide linked to cancer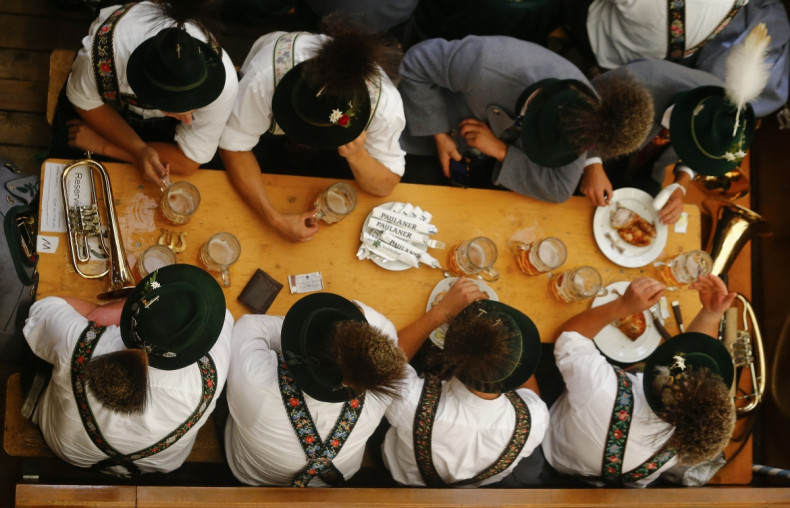 A pesticide that may cause cancer has been found in 14 of the most popular beers in Germany by the Environmental Institute, Munich. The pesticide, glyphosate, is produced by Monsanto and was classified in 2015 as probably carcinogenic to humans by the World Health Organisation (WHO).
The institute tested 14 of the best selling beers in Germany and found that all of them contained traces of glyphosate. The legal limit for traces of the pesticide in drinking water is 0.1 microgrammes per litre but the lowest level found by the institute was 0.46 microgrammes in the Bavarian Augustiner beers.
The highest level found was 29.74 microgrammes per litre in the Hasseröder brewery in Saxony-Anhalt.
Translated by thelocal.de, the Association of German Brewers released a statement saying that they had not seen the original study but that all of the levels cited were well below what is considered dangerous to health: "For an adult to consume unhealthy amounts of glyphosate, he would have to drink around 1,000 litres of beer a day. According to current scientific understanding, a glyphosate level of 30 micrograms per litre doesn't pose any health risk."
Glyphosate is the active ingredient in Monsanto's Roundup product, widely used in industrial agriculture. The WHO's International Agency for Research on Cancer (IARC) has said that there are limited findings the chemical causes non-Hodgkin's lymphoma in humans and convincing evidence it causes cancer in lab animals.
Monsanto challenges the WHO's position and says that earlier studies by the US Environmental Protection Agency found that pesticide to be safe. In a statement at the time, Philip Miller, Monsanto's vic -president of global regulatory affairs said: "We don't know how IARC could reach a conclusion that is such a dramatic departure from the conclusion reached by all regulatory agencies around the globe."