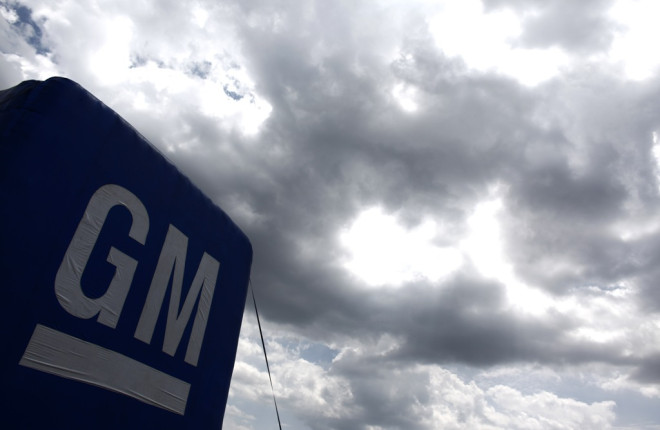 General Motors has added 971,000 cars to its global ignition switch recall, which began in February with the recall of 1.6 million vehicles to fix a problem that was linked to fatal crashes and at least a dozen deaths.
The recall, which now covers 2,591,665 cars, includes all model years of the Chevrolet Cobalt, Chevrolet HHR, Saturn Ion, Saturn Sky, Pontiac G5 and Pontiac Solstice built between 2003 and 2011.
GM said on Friday no deaths or injuries have been linked to faulty ignition switches in the newer models added to the recall.
The Detroit automaker said models made after 2007 were equipped with a redesigned ignition switch. However, some of those cars could have been repaired with older replacement parts that may be defective.
Some of the newer cars could have faulty replacement ignitions that could be switched from "run" to "accessory," shutting down the engine and disabling the cars' power steering, power brakes and airbags.
GM said owners would be notified by mail in the week of 21 April and could get ignition switches replaced for free at dealers "as parts become available."
The company has also put up a website to provide car owners with information on the recall.
In addition, the automaker has asked American dealers to stop selling certain 2013 and 2014 Cruze sedans equipped with 1.4-litre engines, but did not provide reasons for the diktat.
Spare Parts Market
GM said it would recall all the replacement ignition switches that have been sent to the US spare parts market. About 95,000 defective switches were shipped to dealers and parts wholesalers.
Chief Executive Mary Barra said GM is "taking no chances with safety" in replacing the ignition switches on all 2.6 million cars, reported Reuters.
The automaker has said the replacement ignition switch, ordered from Delphi for use in the earlier recall, would bear a new part number that "eliminates any potential confusion about which part to use in the repair."
America's leading automaker has been hit by lawsuits filed by car owners who claim that the recalls caused their vehicles to lose resale value.
Meanwhile, GM-appointed law firms and US federal authorities are probing the automaker's response to the issue, first noted by the company in 2001.