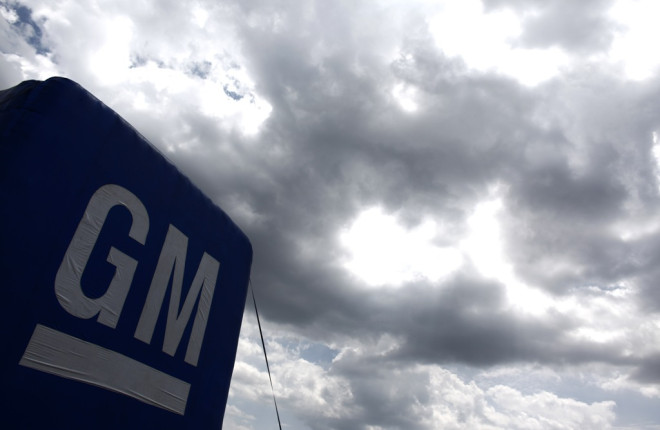 General Motors has been hit with a $350m lawsuit demanding it be held accountable for allegedly suppressing ignition troubles before its 2009 bankruptcy.
At present, GM is a different legal entity from the one that filed for bankruptcy in 2009.
The so-called new GM is not responsible, under the terms of its bankruptcy exit, for legal claims relating to incidents that took place before July 2009. Those claims must be filed against what remains of the "old" or pre-bankruptcy GM.
However, the proposed class action, filed in federal court in California on 19 March, said plaintiffs should be permitted to sue over pre-bankruptcy actions, "because of the active concealment by Old GM and GM".
The lawsuit also said the Detroit automaker was responsible for reporting to the US government any safety-related issues for cars manufactured before its bankruptcy.
The lawsuit, filed by lawyer Steve Berman of Hagens Berman Sobol Shapiro, has sought at least $350m (£212m, €254m) in damages, reported Reuters.
The plaintiff, Katie McConnell, owns a 2007 Saturn Ion coupe.
The lawsuit appears to be the first to highlight the issue of "successor liability" -- that GM could be liable for actions carried out before it exited bankruptcy.
A GM spokesman refused to comment on the lawsuit, but said the company has apologised for the recall and that taking care of customers was its top priority.
"While civil in nature, we believe it is a step toward holding GM accountable for its inaction," Berman said in a statement.
The most recent lawsuit is one of several filed by car owners who claim that GM recalls caused their vehicles to lose resale value.
On 14 March, a lawsuit filed in federal court in Texas sought damages that include compensation for loss of the use of vehicles and repairs, alongside diminished resale value.
The plaintiffs in that lawsuit, Daryl and Maria Brandt, said they own a 2007 Chevy Cobalt, one of several models recalled by GM.