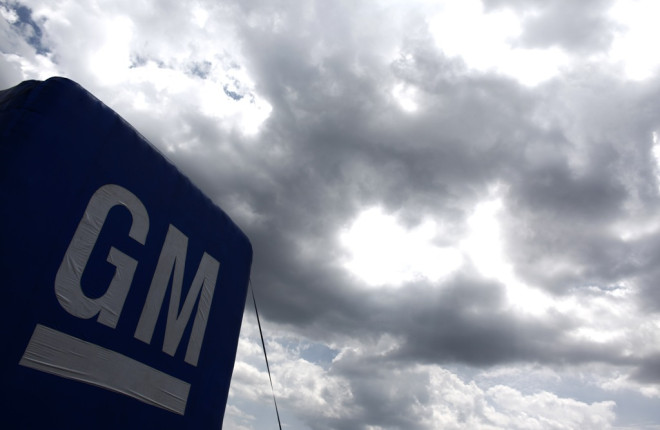 A US lawsuit has kicked off class action claims against GM, America's leading automaker, with customers claiming that their vehicles lost resale value over problems blamed for several fatal crashes.
The proposed class action, filed in federal court in Texas, is the first lawsuit related to the recall of over 1.6 million older vehicles over defective ignition switches.
The lawsuit said GM knew about the problem involving faulty ignition switches since 2004, but failed to address it, creating "unreasonably dangerous" conditions for drivers of the affected vehicles.
The plaintiffs sought damages from GM that include compensation for loss of the use of their vehicles and repairs, alongside diminished resale value. They did not claim they were injured in accidents arising from ignition problems.
The plaintiffs in the lawsuit, Daryl and Maria Brandt, said they own a 2007 Chevy Cobalt, one of several models recalled by GM.
A GM spokesman, Greg Martin, said the company has apologised for how it dealt with the recall and that taking care of customers was its first priority. Martin did not comment on the lawsuit, reported Reuters.
"GM's mishandling of the ignition switch defect....has adversely affected the company's reputation as a manufacturer of safe, reliable vehicles with high resale value," the lawsuit said.
The recall has set off government criminal and civil investigations, an internal investigation by GM, and preparations for hearings by Congress.
Law Firms to Probe Recall
Earlier, reports said GM had hired two law firms to probe its recall of cars blamed for 13 deaths.
However, some legal experts said there could be a conflict of interest for law firms that share a working relationship with GM to be involved in the internal probe.
The internal probe, ordered by GM chief executive Mary Barra, would be led by Jenner & Block chairman Anton 'Tony' Valukas,.
GM has worked with Jenner & Block since 2002, and at least two of the automaker's former top attorneys, Robert Osborne and Elmer Johnson, were partners at the Chicago-based law firm.
Simultaneously, lawyers from King & Spalding, the firm that represented GM during some of its bankruptcy proceedings and other litigation work, will also work on the recall review ordered. Co-leading the recall investigation with Valukas is GM's general counsel, Michael Millikin.
Meanwhile, the House Energy and Commerce Committee has said it is investigating GM and the National Highway Traffic and Safety Administration's (NHTSA) response to consumer complaints related to the problems with defective ignition switches.