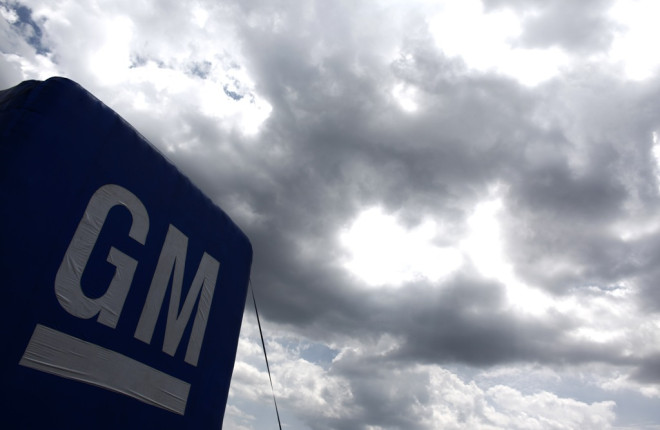 General Motors, America's leading automaker, has hired two law firms to probe its recall of cars blamed for 13 deaths, while a US Congressional panel said it would also investigate the company's reaction to a fault that first surfaced ten years ago.
However, some legal experts said there could be a conflict of interest for law firms that share a working relationship with GM to be involved in the internal probe.
The internal probe, ordered up by GM chief executive Mary Barra, would be led by Jenner & Block chairman Anton 'Tony' Valukas, reported Reuters.
GM has worked with Jenner & Block since 2002, and at least two of the automaker's former top attorneys, Robert Osborne and Elmer Johnson, were partners at the Chicago-based law firm.
Simultaneously, lawyers from King & Spalding, the firm that represented GM during some of its bankruptcy proceedings and other litigation work, will also work on the recall review ordered. Co-leading the recall investigation with Valukas is GM's general counsel, Michael Millikin.
Meanwhile, the House Energy and Commerce Committee has said it is investigating GM and the National Highway Traffic and Safety Administration's (NHTSA) response to consumer complaints related to the problems with defective ignition switches.
The committee, led by Michigan Republican Fred Upton, is due to hold hearings in the coming weeks.
1.6 Million Vehicles Affected
The automaker has said the recall would kick off in April, after it has procured the replacement parts. Most of the affected vehicles are in North America.
GM is recalling cars to correct a condition that could allow the engine and other components, including front airbags, to turn off while the vehicle is traveling at high speed. More than 1.6 million older vehicles stand affected.
The ignition switches tend to fail when weight on the ignition key, road conditions or some other harsh event causes the ignition switch to move out of the 'run' position, turning off the engine and most of the car's electrical components while on the move, with sometimes tragic results. GM has asked owners to use only the ignition key with nothing else on the key ring.
While vehicle recalls are not uncommon, the fatalities involved and the way GM has handled the issue stretching over the past decade has the potential to cost the company hundreds of millions of dollars in fines and possible legal damages, in addition to staining its reputation.
US safety regulators have also initiated an investigation into whether GM reacted fast enough. The NHTSA has sent the automaker a list of 107 questions about the recall to answer by 3 April.
Conflict of Interest
"To me, there's a conflict of interest," said Monroe Freedman, a legal ethics expert and law professor at Hofstra University School of Law.
"A reasonable person might question whether the firm wants to curry favor with GM, so it can maintain a good relationship or obtain future work," Freedman told the news agency.
"If they want to send a message to shareholders that they have uncovered everything, they might hire an independent firm," Richard Painter, a professor at University of Minnesota Law School, told the news agency.
"But they may want to disclose just enough to keep shareholders informed, and keep other things private to keep legal defenses available to them," Painter added.
GM spokesman Selim Bingol said there was no conflict of interest, and that Valukas "has been charged to go where the facts take him and give the company an unvarnished report on what happened. He is the ideal person to do that, given his understanding of our business and his reputation for adhering to the highest standards."
Meanwhile, GM spokesman Greg Martin said the company was "fully cooperating with NHTSA and will do so with the Committee, too."
Upton said in a 10 March statement: "Did the company or regulators miss something that could have flagged these problems sooner? If the answer is yes, we must learn how and why this happened, and then determine whether this system of reporting and analyzing complaints that Congress created to save lives is being implemented and working as the law intended."
In a letter to employees last week, Barra promised an "unvarnished" probe into the recall, ordered 10 years after the issue first surfaced. She has not granted any interviews on the matter.