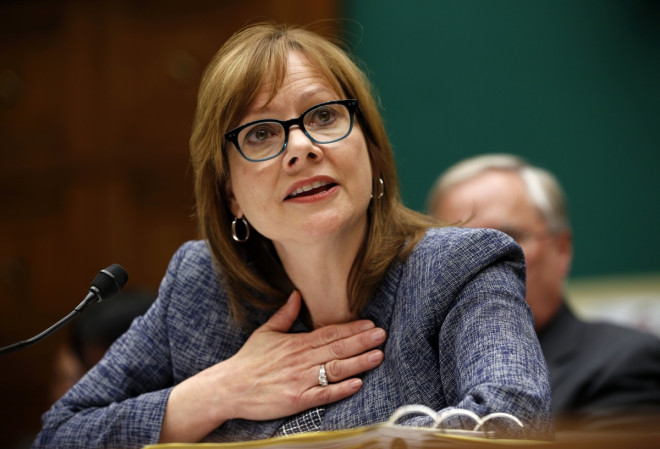 US carmaker General Motors CEO Mary Barra apologised to the relatives of the 13 people killed in car accidents due to faulty ignition switches, during a congressional hearing in Washington. She called her company's slow response to the deaths "unacceptable".
However, she did not answer to US lawmakers' questions about what went wrong as she noted that an internal investigation into the matter is going on.
"Today's GM will do the right thing," she said.
"That begins with my sincere apology to everyone who has been affected by this recall, especially the families and friends who lost their lives or were injured. I am deeply sorry."
Barra, who became the GM CEO in January, said she has no idea why it took the company so long to disclose the ignition switch defect.
She vowed that the company will be "fully transparent" and "will not shirk from our responsibilities now and in the future." She repeatedly told the committee that the company is now doing a better job with the quality of the products.
GM had retained Kenneth Feinberg, who oversaw a fund for BP oil spill victims, as a consultant, and he will spearhead the company's responses to families of those injured or killed due to the issue, Barra said.
GM was accused of taking no steps related to the issue until February, despite learning about it in 2011. Recently, GM, the second-largest automaker in the world, has recalled 6.3 million vehicles, including the 2.6 million vehicles in connection with the faulty ignition switches.
The recall includes the Chevrolet Cobalt, Chevrolet HHR, Pontiac G5, Pontiac Solstice, Saturn Ion and Saturn Sky from the 2003-2011 model years.
US Congress is investigating why GM and the industry regulators missed or ignored a number of red flags that faulty ignition switches could unexpectedly turn off engines during operation, leaving airbags, power steering and power brakes inoperable.
The GM chief executive and the head of the US National Highway Traffic Safety Administration, David Friedman, were called before the congressional committee to explain why they were late to act on complaints.