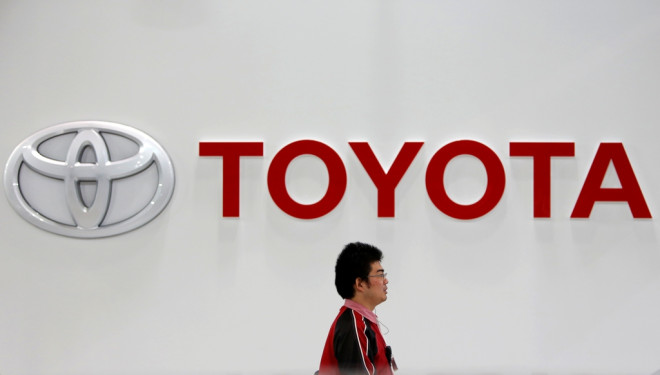 Toyota's $1.2bn settlement to resolve a criminal probe into disclosure of safety issues, could serve as a model for how US authorities approach a similar investigation into General Motors.
A settlement between the US Justice Department and Toyota includes an admission by the world's best-selling auto manufacturer that it misled American consumers about two different problems that caused cars to accelerate accidentally. The problem was linked to five deaths, including that of a highway patrolman and his family in 2009.
The agreement comes amid a probe over GM's handling of an ignition switch failure linked to fatal crashes. GM has recalled over 1.6 million vehicles more than a decade after the issue first surfaced.
The deal with Toyota was led by US Attorney Preet Bharara's office in Manhattan, which is also investigating GM's handling of its ignition-switch recall.
Top officials believe the Toyota settlement could serve as a template for similar cases.
Toyota still faces hundreds of private lawsuits over the problems. The automaker said it would take a $1.2bn (£726m, €872m) after-tax charge for the settlement in the financial year ending 31 March.
Meanwhile, GM also faces probes by Congress and safety regulators at the US National Highway Traffic Safety Administration (NTHSA), alongside at least three proposed class-action lawsuits tied to economic losses suffered by car owners.
"My hope and expectation is that this resolution will serve a model for how to approach future cases involving similarly situated companies," Attorney General Eric Holder told a news conference. He refused to discuss GM specifically, however.
Toyota is "effectively on probation for three years", said Bharara.
"It cared more about savings than safety and more about its own brand and bottom line than the truth," Bharara added.
Toyota's North American legal chief Christopher Reynolds said in a statement: "Entering this agreement, while difficult, is a major step toward putting this unfortunate chapter behind us."
GM Safety Drive
GM this week announced the appointment of a new global safety chief, a day after it announced fresh recalls of vehicles.
GM CEO Mary Barra appointed Jeff Boyer in the newly created position of Vice President, Global Vehicle Safety, effective immediately, according to a GM statement.
Barra also admitted GM failed to catch faulty ignition switches linked to fatal crashes.
Unintended Acceleration
Toyota had to recall millions of vehicles due to unintended acceleration in the late 2000s. The problem resulted in the death of a number of people in the US.
The automaker has been fined four times for a total of $66.2m by the NHTSA for failing to report safety defects to the government. Three of those fines were related to issues concerning unwanted acceleration.