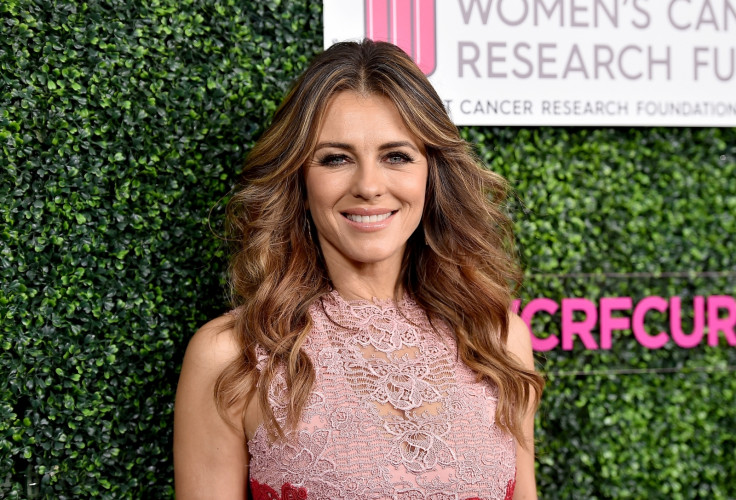 Elizabeth Hurley has once again caused jaws to drop with her ageless beauty.
Taking to social media, the 52-year-old posted an eye-popping snap of herself that will surely give women half her age a run for their money.
Wearing a body-hugging black dress, the British actress reveals her cleavage while relaxing on a comfy sofa. The Royals star also exposes her svelte legs with the lower part of her outfit raised to her thighs.
Hurley oozes sex appeal in the snap, sporting smoky eyes and her highlighted luscious locks styled in bouncy waves.
"School's out " she wrote alongside the photo she shared with her 713,000 fans on Instagram. The picture has already garnered more than 44,000 likes, with her fans rushing to the comment section and flooded the post with compliments.
"This one is really beautiful ❤," a fan commented.
Another said, "My goodness...Those legs...with all due respect...But this here is a Goddess amongst us Humans."
"Simply gorgeous! You are an amazing woman- love everything about that ageless body!!! ❤️" a third fan said.
Another fan added, "I've been crushing on you since I was a child. You just keep looking better with age."
Hurley earlier shared a black and white throwback photo which shows her staring at the camera in a tank top, with her curly locks falling over her shoulders.
"Baby moi #throwbackthursday @elleusa @gilles_bensimon @sandylinter @sergenormant," she wrote alongside the snap.
"Elizabeth Hurley you were and still are a mega babe," a fan said.
Another fan added, "One stunning beautiful lady."
"Get inspire by your pictures! It motives me to work out, eat right and more than anything, live life to your fullest," a fan said.