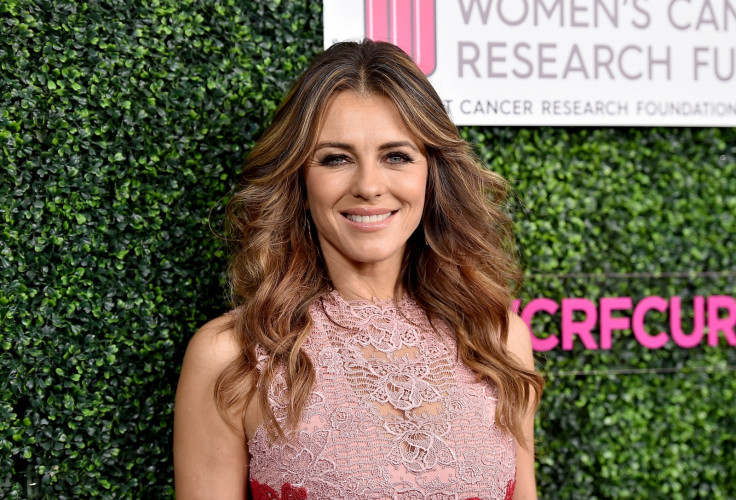 Elizabeth Hurley has once again caused a meltdown on social media with her "ageless beauty".
With a sizzling photo that she has shared on Instagram, the 52-year-old actress shows why her fans think she can give women half her age a run for their money.
Covering herself with a white robe, The Royal actress is seen enjoying "a high calorie bedtime snack". She is staring at the camera with her smokey eyes and is exposing some skin.
The snap has already garnered more than 29,000 likes, with many of her fans calling her "gorgeous" and "beautiful".
"So simple, so classy. You look like a girl. Can't take my eyes off of you!!!" a fan commented.
Another added, "Can you stop getting prettier please? I can't take it anymore."
"My beautiful Queen is back!!! I missed seeing your gorgeous face. I hope you're doing well. Many from Germany," a third fan said.
A fan said, "You are absolutely stunning :)"
However, the snap has also left some of her fans in a state of confusion as the image seems to be lit by sunlight.
"Bedtime snack? Then why is the sunlight bouncing off your sofa!!" a fan said.
Another said, "You're going to bed with the sun ☀️ still out?!?!"
Hurley previously set hearts racing by posting a picture of her in a tiny pink bikini. The image shows her smiling at the camera at an outdoor location.
"Two weekends ago in Herefordshire. Today- the heating is cranked up and the cashmere is out #England @elizabethhurleybeach," she wrote alongside the photo she shared with her fans on the photo-and-video sharing application.
"Ageless beauty!" a fan said and another added, "Still an absolute smoke show."