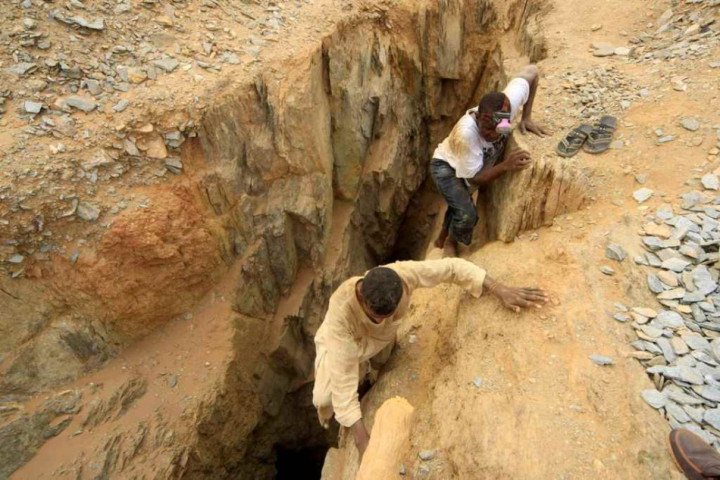 Gold prices are set to drop as American lawmakers are expected to resolve the ongoing fiscal deadlock before the 17 October debt-ceiling deadline passes, knocking down the precious metal's safe haven status.
As many as 18 out of 26 analysts polled by the Kitco Gold Survey said they expected gold prices to go down as the markets gained confidence from the fact that politicians in the US were inching closer towards a deal.
The US government shutdown will enter its 12th day on 12 October and Congress will have six days to decide whether to raise the US debt limit. The world's largest economy could run out of cash to pay its bills after 17 October if the government's borrowing limit is not raised. The country's laws limit its borrowing to $16.7tn (£10.4tn, €12.3tn).
Adrian Day, president and chief executive officer at Adrian Day Asset Management, sees prices lower and says the current action in gold is confusing.
"Gold futures are facing the mounting pressures of a potential deal on the table. The unfortunate reality for gold bulls is that we never had that big boost like we saw the last time compromising the debt ceiling was in jeopardy. Therefore I feel that the path of least resistance is lower," Phillip Streible, senior commodities broker at RJ O'Brien, told Kitco News.
Spot gold ended 1.5% lower at $1,267 an ounce on 11 October. Prices had dropped 0.7% a week ago as the US government shutdown dragged into a fourth day.
US gold futures for delivery in December lost 2.2% and hovered at $1,268.20 an ounce, Reuters data showed. For the week as a whole, US gold futures fell 3.2%.
India Festive Demand Sombre
Sluggish economic growth, a weak currency and import restrictions could limit the supply of gold in India, potentially dampening festive buying in the world's largest gold market.
India is celebrating the Hindu festival of Dussehra followed by Diwali in November, a period when gold sales reach their peak.
The traditional wedding season in the autumn months is also known to boost gold sales.
The World Gold Council estimates there are 162 "auspicious" days this calendar year, the bulk of which fall in the October-December quarter. As such, gold sales are expected to rebound this quarter, Somasundaram P R, the World Gold Council's (WGC) managing director for India told IBTimes UK.
However, restrictions on gold imports, and three upward revisions in the import duties on gold could negatively impact the supply and sale of gold in India, analysts said.