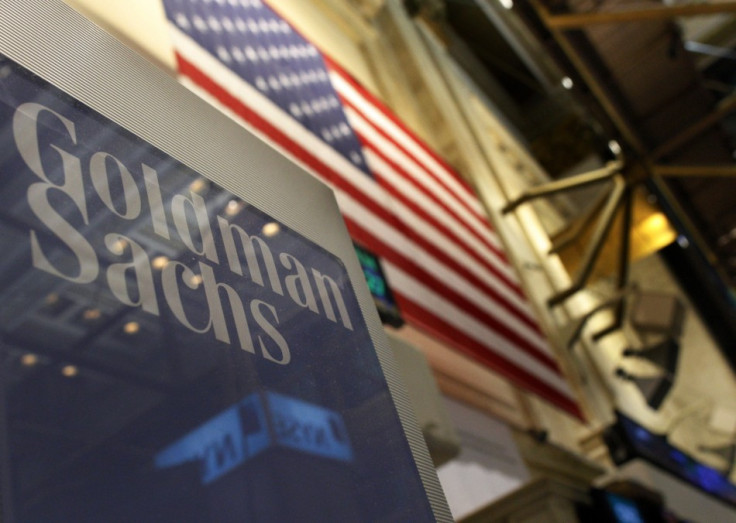 Goldman Sachs has been fined $22m (£14m) by US financial regulators to settle charges that its analysts had tipped off certain clients about stocks.
The settlement was announced by the Securities and Exchange Commission (Sec) and the Financial Industry Regulatory Authority (Finra), the securities industry's self-policing organisation.
The Sec said the Wall Street bank had failed to address the risk during its weekly "huddles" from 2006-11.
According to the Sec, Goldman began a programme known as the Asymmetric Service Initiative (Asi), in which analysts shared information and trading ideas from the huddles with select clients.
The Sec claims the bank failed to put in place adequate controls to ensure the Asi did not result in clients, or its own traders, learning of upcoming changes to the stock picks made by Goldman's analysts, information that was unavailable to the public.
Robert S Khuzami, director of Sec's enforcement division, said: "Higher-risk trading and business strategies require higher-order controls.
"Despite being on notice from the Sec about the importance of such controls, Goldman failed to implement policies and procedures that adequately controlled the risk that research analysts could preview upcoming ratings changes with select traders and clients."
Commenting on the case, Goldman spokesman Michael DuVally said: "We are pleased to have resolved this matter."
As part of the settlement with Sec and Finra, Goldman also agreed to be censured and review its policies.
The fine is the latest setback for the influential bank. In 2010, Goldman agreed to pay $10m to settle similar charges with regulators in Massachusetts.
The bank also agreed to pay $550m to settle civil fraud charges for misleading investors in 2010 - the biggest fine imposed on a bank in the Sec's history.
In March, Greg Smith, an executive director at Goldman, published a damming resignation letter in The New York Times, where he described the company's working environment as "toxic" and "destructive".
The bank had been blamed for trying to mask the true extent of Greece's financial problems so the country could join the euro.