Goldmoney joins blockchain gold rush with Royal Canadian Mint
Goldmoney announcement follows the recent Royal Mint/CME tie-up.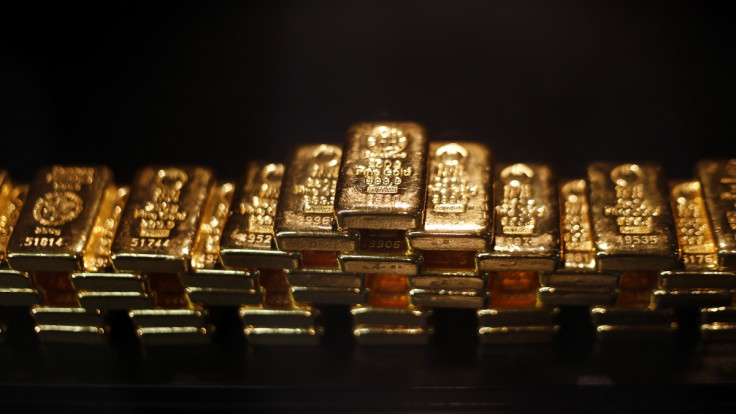 Blockchain builders are filling their boots in the race to tokenised gold on distributed ledgers. Goldmoney Network is the latest platform to do a deal with a vaulted bullion holder – the Royal Canadian Mint – following the recent Royal Mint/CME blockchain announcement.
Despite the activities of other players in this market, such as Paxos' Bankchain or Singapore's Digix Global, Goldmoney says it will be the the first to put mint-vaulted gold bullion on a private blockchain globally.
The collaboration allows Goldmoney users to instantly purchase any amount of 100% reserved physical gold in the Mint's Ottawa vault using Goldmoney's proprietary, closed-loop blockchain technology, for a 0.50% fee and receive free storage for up to 1,000 grams, said a release.
Network users, which are provided with a second Canadian storage option after Toronto, can also send gold title to anyone for free via text message or email. They can redeem their gold balance to a Goldmoney Mastercard Prepaid card or bank account in local currency, or make vault-to-vault gold transfers between the Mint and seven Brink's vault locations located around the world via Goldmoney's web-based Dashboard and mobile app for iOS and Android.
Darrell MacMullin, CEO, Goldmoney Network, said: "As a leading fintech company globally, we're thrilled to collaborate with one of the world's premier minting facilities. We're proud to add the Royal Canadian Mint to the Goldmoney Network, thereby converting Mint-vaulted gold bullion into an innovative modern-day money stock while expanding our storage and physical delivery offerings".
Josh Crumb, a founder and chief strategy officer of Goldmoney, said: "Through collaborations of this kind, we're creating innovative ways to match supply and demand of precious metals while further expanding the utility and capabilities of the Goldmoney Network. We look forward to working together with the Mint to explore educational co-marketing activities that aim to boost awareness and accessibility of precious metals."
John Moore, vice-president, sales at the Royal Canadian Mint: "We're excited to join the Goldmoney Network and offer Goldmoney and its Network users highly-secure storage services at our vaults in Ottawa. We also look forward to working with Goldmoney on future marketing initiatives that demonstrate Canada's leadership role in the global precious metal industry."
© Copyright IBTimes 2023. All rights reserved.