Google Android Pay in US: List of compatible HTC smartphones and how to make mobile payments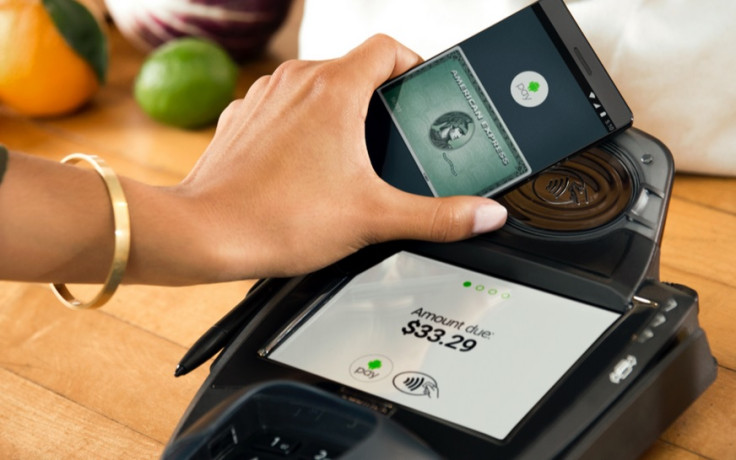 Google's Android Pay mobile payment system, unveiled way back at the I/O Developers Conference, can now be checked out by owners of multiple HTC smartphones in the US. At this point in time, the new cashless payment system is yet to expand beyond US shores.
As per HTC, owners of multiple smartphones can use Android Pay by downloading the free Android Pay application from Google Play. Compatible HTC handsets include:
Sprint-driven handsets:
HTC One M9
HTC One (M8)
HTC One (E8)
HTC One (M7)
HTC One Max
HTC Desire 601
HTC Desire 816
T-Mobile-driven:
HTC One M9
HTC One (M8)
HTC One (M7)
Google Nexus 9
Verizon-driven
HTC One M9
HTC One (M8)
HTC One (M7)
HTC Desire 626
Google Nexus 9
AT&T-driven
HTC One M9
HTC One (M8)
HTC One (M7)
HTC Desire EYE
HTC Desire 626
How to use Android Pay within smartphones?
To use Android Pay, owners of prominent HTC handsets can download the official application from the Google Play Store:
Add credit/debit cards, to the app
Tap smartphone, with Android Pay app installed, on a contactless terminal at a retailer
Navigate to Android app within the phone, and choose "Buy with Android Pay"
Loyalty points gets automatically updated after purchase at supporting retailers
Tap again, to complete payment and checkout.
Android Pay is compatible with credit/debit cards of prominent banks such as American Express, Citi, Discover, Bank of America, PNC, Regions Bank, USAA, US Bank, Wells Fargo and Navy Federal Credit Union. This service could expand to the UK in the near future.
Recently, Samsung announced its own version of mobile payment systems, called the Samsung Pay. Samsung Pay is currently available only in select high-end handsets, but is said to be expanding to even the budget Galaxy smartphone series.
Samsung Pay makes use of a customised Magnetic Secure Transmission (MST) technology that lets supporting retailers use their current hardware without the need for an upgrade. This mobile payment system also works with contactless card readers.
© Copyright IBTimes 2023. All rights reserved.