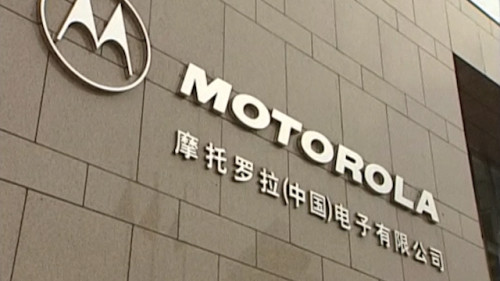 Internet search giant Google acquired a 5.94% stake in Chinese PC maker Lenovo in January, ahead of Lenovo's acquisition of Google's Motorola handset business.
Google bought 618.3 million Lenovo shares at $750m (£460m, €554m) or $1.23 per share, according to a filing with the Hong Kong stock exchange.
The announcement comes after Lenovo agreed with Google to acquire its Motorola handset division last week in a $2.91bn cash and stock deal.
Google's acquisition of Lenovo stake is expected to be part of the Motorola deal.
US and China regulators are yet to review the Motorola deal. While Lenovo will own the brand, Google will retain the majority of Motorola patents it acquired through the deal, as they defend its Android operating system.
Google had paid $12.5bn to purchase Motorola less than two years ago. The company had recovered some of that money by selling Motorola's set-top operations last year to Arris Group Inc for $2.35bn.
Competitive Smartphone Market
Lenovo, the world's largest PC manufacturer, has been looking to expand in the smartphone market, as its PC sales declined due to consumers' preference for smartphones and tablets.
The company, making use of Android operating system, has already been doing well in the mobile market.
According to IDC's latest figures Lenovo was the world's fifth largest smartphone manufacturer in the final three months of 2013, though this is mostly thanks to sales of its own-brand smartphones in China and other emerging markets.
In 2013 it shipped 45.5 million smartphones, a 35% growth compared to 2012. It managed this by selling low-cost smartphones in huge numbers in its home territory of China, along with some other specific markets like Japan.
With the acquisition of Motorola brand, Lenovo is looking to pose a strong competition to smartphone market leaders Samsung and Apple.
"There is clearly now more competition coming from the second-tier smartphone brands. Huawei, LG Electronics and Lenovo each grew their smartphone shipments around two times faster than the global industry average," Strategy Analytics analyst Linda Sui said earlier.
"Samsung and Apple will need to fight hard to hold off these and other hungry challengers during 2014," he said.