Toyota plans to sell semi-autonomous cars capable of driving themselves on motorways by 2020. The vehicles will have an autopilot system that can be turned on by the driver at the flick of a switch, giving full control − in certain circumstances − to the car.
This vision sees Toyota join Nissan, Tesla, Honda and many other car companies − plus Google and, if rumours are to be believed, Apple − in the race to produce a new type of car capable of driving itself. This week also saw Google demonstrate its self-driving cars to journalists for the first time. Its pod-like vehicles have no conventional car controls at all, making them fully autonomous.
Including regular car controls, the self-driving Toyota would only take over from its owner in certain circumstances. Although the company hasn't explained this in great detail, it has said the car can drive itself on highways, suggesting it requires lane marking and a constant flow of traffic to follow and no traffic approaching it from the opposite direction. Toyota says it will be able to change lanes, merge with traffic and overtake other vehicles by itself.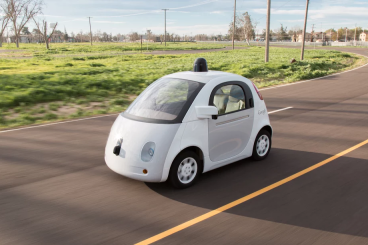 But the roll-out of autonomous cars will depend entirely on laws being updated on a country-by-country basis. Nissan believes it too can have advanced autonomy by 2020, but is not interested in removing the driver's role entirely, as a concept shown off by Mercedes − akin to a lounge on wheels, with no driver − demonstrated.
Carlos Ghosn, Nissan chairman and CEO, said recently at the Frankfurt motor show: "Frankly, a car without a driver is not our priority...There is a driver, and we are putting some functions into the car, allowing the driver to drive when they want, and to stop driving when they want.
"These are the same pieces of technology, which in addition to others, can lead you to the car without the driver. While we are less bullish on the car without the driver than maybe the other [car makers], we think that the regulation and the laws around the car without the driver are particularly tough."
Cars talking to each other and to the infrastructure
During its announcement of semi-autonomous cars, developer Toyota also said it would launch three new models in Japan this year, all equipped with "intelligent transportation system (ITS)" technology. This allows them to communicate with other vehicles and with compatible infrastructure, alerting drivers to potential dangers in the road ahead using a variety of sensors. One of these three is the new Prius hybrid, revealed in September and due on sale in early 2016.
Volvo is working on a similar system, allowing vehicles to report to a cloud network when they detect a slippery road. This is then paired with GPS coordinates and given to following vehicles, warning the driver before they reach the hazard.