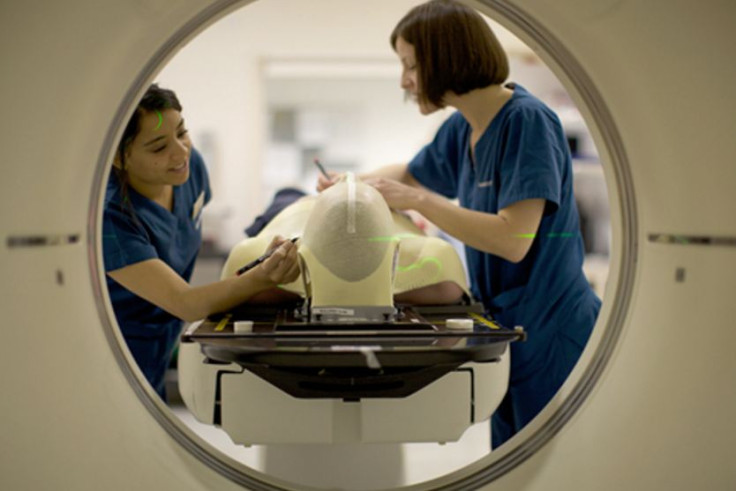 Google DeepMind is working with the University College London Hospitals (UCLH) to help reduce the amount of time taken for the treatment process of head and neck cancer using machine learning technology, the company announced recently.
The research project includes anonymised scans from up to 700 neck and head cancer patients at UCHL. It will use machine learning to make radiotherapy process more efficient. The head and neck cancer affects more than 11,000 patients in the UK each year.
"So with clinicians in UCLH's world-leading radiotherapy team we are exploring whether machine learning methods could reduce the amount of time it takes to plan radiotherapy treatment for such cancers," the company mentioned in a blog post.
It takes about four hours for clinicians to identify between cancerous and healthy tissues through scanning of cancer patients. This process is called segmentation. Before the cancer treatment could begin, clinicians identify the cancerous areas and the areas that need to be protected from the radiation. It is an important process so that the radiotherapy treatment can be more effective, by giving highest radiation to the cancerous areas and preserving healthy structure and thereby reducing possible side-effects.
The new research collaboration will see the development of artificial intelligence (AI) technology to assist clinicians in the segmentation process to make it quickly.
Yen-Ching Chang, clinical lead for radiotherapy at UCLH said, "This is very exciting research which could revolutionise the way in which we plan radiotherapy treatment."
"Developing machine learning which can automatically differentiate between cancerous and healthy tissue on radiotherapy scans will assist clinicians in planning radiotherapy treatment. This has the potential to free up clinicians to spend even more time on patient care, education and research, all of which would be to the benefit of our patients and the populations we serve."
While the clinicians would be responsible for the radiotherapy treatment plans, but researchers believe with artificial intelligence the segmentation process could reduce from up to four hours to around one hour.
Mustafa Suleyman, DeepMind co-founder said: "This real-world application of artificial intelligence technology is exactly why we set up DeepMind. We're incredibly excited to be working with the radiotherapy team at UCLH to explore how AI can help to reduce the time it takes to plan radiotherapy treatment for head and neck cancer patients."
"We hope this work could lead to real benefits for cancer patients across the country and for the clinicians who treat them," added Suleyman.