Google Glass Invitations Sent to Developers as Public Launch Draws Closer
Google Glass has once again expanded its Explorer Program, inviting developers to purchase the head-worn camera and head-up display for $1,500 (£930).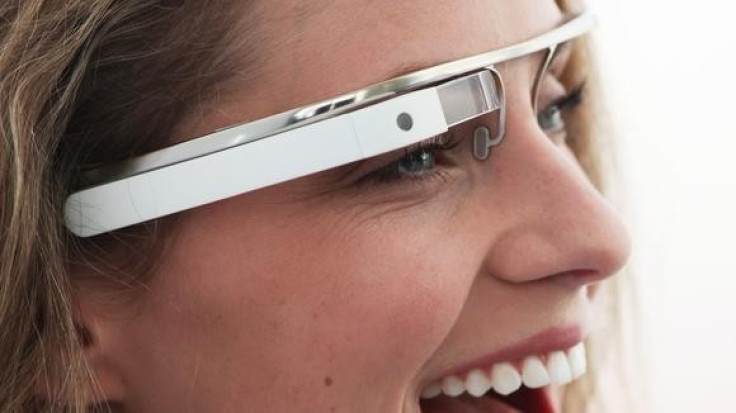 Emailed to developers over the last few days, the invitation contains a code to be redeemed through Google - but developers must be quick to make up their mind, as the code expires after one week, reports Engadget.
Almost immediately, a number of Glass invitation codes appeared on eBay, with prices ranging from $0.99 to almost $500, although it isn't clear if Google will accept payment from buyers of the codes who are not registered developers.
The latest round of invitations is a further sign Google is edging closer to bringing Glass to the general public; the device's hardware recently underwent a minor upgrade to include a mono headset, and soon after screenshots of an as-yet unannounced Glass accessories store circled the web.
Google has just ended a developer event in San Francisco, where the search giant previewed the Glassware development Kit, which will be used by developers to create applications for the device.
Excitement and concern
Creating excitement and concern in equal numbers, Google Glass is seen by some early adopters as the future of communication, allowing wearers to be shown walking direction, text messages and emails, take calls and record video - all with voice commands, and with their smartphone left in their pocket.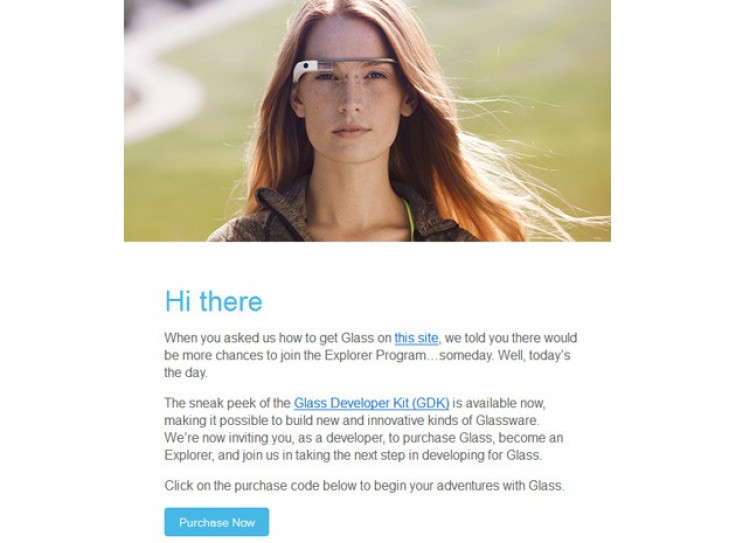 But critics claim the device's camera - which can take photos and record video - is a threat to privacy, as it is sometimes difficult for bystanders to know when the wearer is and isn't recording them. There are also concerns around driving with Glass; although head-up directions seem like a good alternative to dashboard-mounted sat-nav systems, a US driver was recently given a ticket for driving with them.
In the UK, road safety pressure group Brake told IBTimes UK that Glass would be "a major distraction and crash risk."
The company is yet to say when Glass will go on sale to the public. Initially 2013 was the target, but now a 2014 release seems more likely. However, Maani Safa of UK-based Glass developer Somo told IBTimes UK in July he believes the device will arrive this year, and be priced at around £200.
Earlier this month, it was widely thought that Google was preparing for the launch of Glass by constructing demonstration, sales and entertainment space on two enormous barges moored off the US coast. When pressed to comment after a week of speculation, Google said they will be used "as an interactive space where people can learn about new technology."
© Copyright IBTimes 2023. All rights reserved.