Google I/O 2013 Live Stream: Where to Watch [VIDEO]
Google's annual I/O developer conference takes places on 15 May and will be broadcast live from the Moscone West centre in San Francisco at 5pm BST, running for three hours.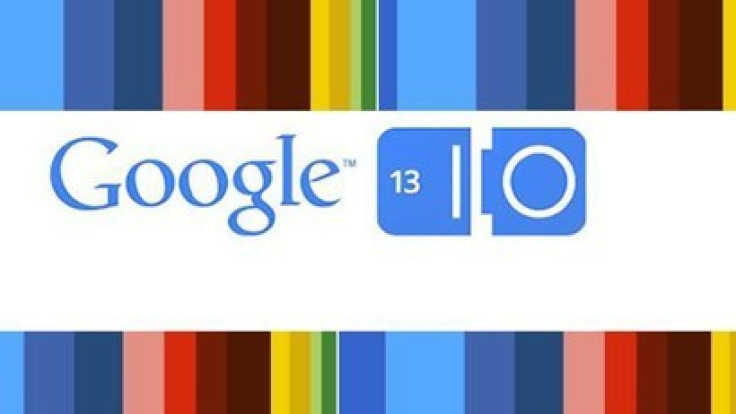 Although Google is yet to announce anything official, we expect to see a wide range of new software and possible some hardware updates too. An updated Maps application leaked online earlier this week, and this is expected to be joined by a new music subscription service to rival Spotify.
Elsewhere, we expect Google to reveal an all-new chat application called Babel, syncing the instant messaging of Gmail, Google+, Hangout and all of Google's communication services into one app that will be constantly in sync across devices.
Sent out to developers last month, Google Glass will no doubt get some attention. We fully expect a number of developers to be invited up on stage to show off their Glass creations, such as games and applications built to take advantage of the device's head-mounted camera and projector.
Just hours before the event is due to start, Google's developer website revealed a mention of Android 4.3, an as-yet unannounced update to the search giant's mobile operating system. Although we doubt this will be the major Key Lime Pie update expected to replace Jelly Bean, we hope to see new features included with version 4.3, such as a rival to Apple's iOS Game Center and the above-mentioned updated Maps app.
With regard to hardware, very little is known apart from a report several weeks ago from Reuters which stated a second generation Nexus 7 tablet would arrive this summer, featuring a higher resolution display, thinner bezel and a Qualcomm Snapdragon chip.
A white Nexus 4 smartphone was spotted at a telecom conference in Dubai this week, so this may also make an appearance at I/O, and we're also hoping to see a boost in internal storage and an upgrade to 4G, something the original Nexus 4 missed out on.
For a full break down of everything we expect from Google I/O 2013, head over to our preview page and be sure to check back with IBTimes UK as we report on every major announcement, along with analysis over the coming days.
© Copyright IBTimes 2023. All rights reserved.