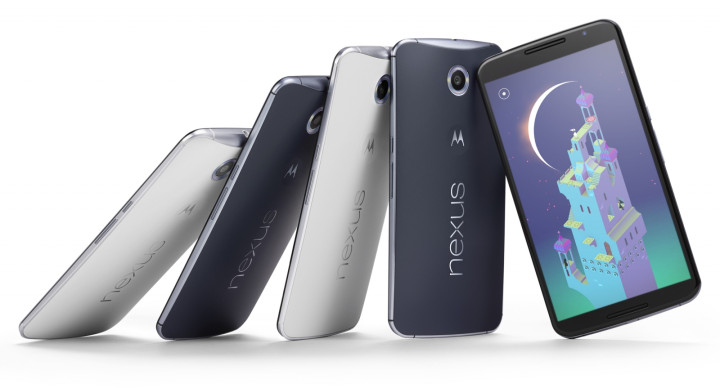 The Motorola-built Google Nexus 6 is one of the most anticipated devices of the year, and the 6in phablet has finally been given a release date in the UK.
Pre-orders for the Nexus 6 opened as expected on Tuesday, 18 November, with devices said to begin shipping to customers from 1 December.
While multiple retailers including Carphone Warehouse, Vodafone, and Amazon have started taking pre-orders, Google's own Play Store has yet to open in the UK.
The Nexus 6 will be available in 32GB and 64GB variants which will cost £499 and £549 respectively, with blue and white colour options available.
While some retailers, such as Carphone Warehouse, are promising to deliver Nexus 6 devices to those who pre-order on 1 December, others such as Amazon, are saying devices may not arrive until 15 December.
It is unclear on which date Google promises to deliver the device, though it is expected to be 1 December.
The Nexus 6 smartphone, was launched last month and went on sale in the US last week.
The Nexus 6 was launched alongside the HTC-built Nexus 9 tablet, and together they are the flagship devices for Google's latest version of its mobile operating system, Android 5.0 (Lollipop).
Nexus 6: Best UK Deals
As well as being available SIM-free, the Nexus 6 is available on contract from most major UK networks including EE, Vodafone, and O2 - though currently Three has not announced availability.
If you are looking to limit your monthly out-going, the Nexus 6 is available for as little as £22.50-a-month from Vodafone, though to get this deal you will have to pay £200 up front, and you will only get 500MB of data (and no 4G).
If you don't want to pay anything up front then the best deal available is £34.50-a-month again from Vodafone, which will get you 1GB of data (including 4G), 600 minutes and unlimited text messages.
If you are with O2, the best deal available is one which will give you a huge 2GB of data per month and will cost £33-a-month, though you will have to stump up £60 up front. You will get unlimited calls and texts on this deal.
For those looking to make the most of the large 6in screen on the Nexus 6 and consume a huge amount of data, then EE's £44-a-month plan will give you unlimited calls/texts and a huge 4GB of data with no up front costs.
If you are a real data beast, you can get up to 20GB of 4G data for an extra £10-a-month from EE.