Google parent Alphabet sells Boston Dynamics to Japan's Softbank
Softbank shares jump 7% in Tokyo following the announcement of the deal.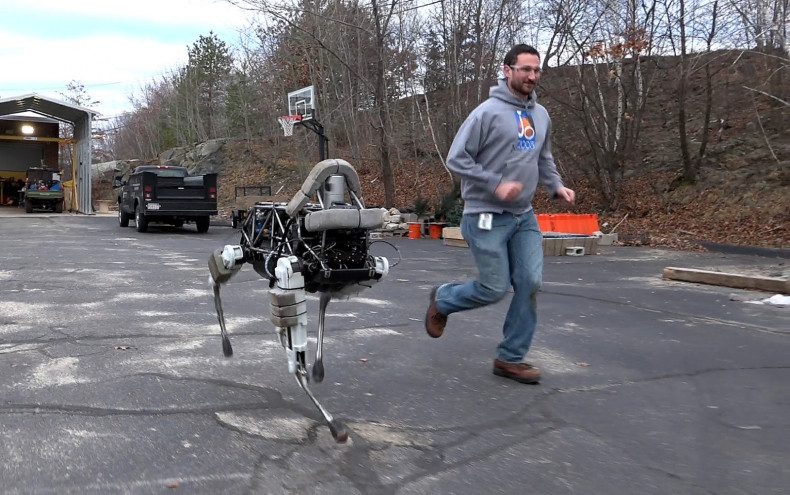 Softbank has entered into an agreement with Google parent Alphabet to buy robotics firm Boston Dynamics, the Japanese firm has confirmed.
The company said the acquisition of Boston Dynamics, which builds realistic animal-like and humanoid robots for the US military, would augment its smart robotics capabilities.
The terms of the agreement were not disclosed.
Softbank also announced that it had agreed to buy Japanese bipedal robotics company Schaft. The company's share price jumped more than 7% on the news in Tokyo.
The acquisitions come nearly a year after Softbank agreed a £24bn ($30bn) deal to buy UK chip-maker ARM Holdings.
"Smart robotics are going to be a key driver of the next stage of the Information Revolution, and Marc [Raibert] and his team at Boston Dynamics are the clear technology leaders in advanced dynamic robots," Softbank chief executive Masayoshi Son said in a statement.
"I am thrilled to welcome them to the Softbank family and look forward to supporting them as they continue to advance the field of robotics and explore applications that can help make life easier, safer and more fulfilling."
Boston Dynamics was bought by Alphabet subsidiary Google X in December 2013 and was led by Android creator Andy Rubin until October 2014.
Former employees of the robotics company told Reuters that the team struggled to find its place within Alphabet after Rubin's exit.
The firm's most notable recent creation was the Atlas robot – a 1.9m tall humanoid machine that could keep itself balanced while traversing unpredictable terrain.
Raibert said in a statement: "We at Boston Dynamics are excited to be part of Softbank's bold vision and its position creating the next technology revolution, and we share Softbank's belief that advances in technology should be for the benefit of humanity.
"We look forward to working with Softbank in our mission to push the boundaries of what advanced robots can do and to create useful applications in a smarter and more connected world."