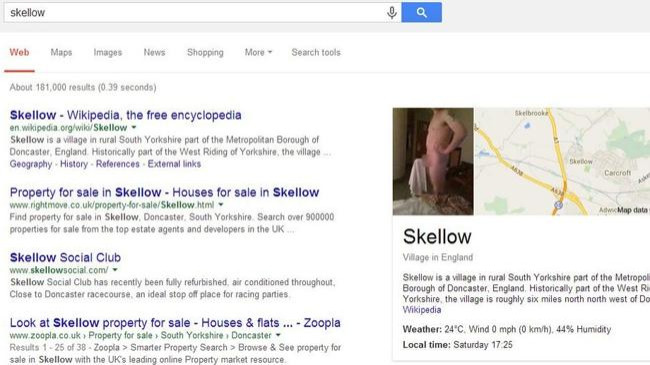 If you were one of the unfortunate people who happened to search Google for the Doncaster town of Skellow over the weekend, you would have had a bit of a surprise.
Instead of a picture of the town's rolling greenery next to its map, users who Googled the name of the town actually saw a picture of a nude man standing proud with a towel draped over his genitals.
The discovery was made by David Firth who grabbed a screenshot and posted it on Twitter.
Don't think the people of Skellow, South Yorkshire would be happy with how Google pictures them. pic.twitter.com/eVTXFtRA6x

— David Firth (@DAVID_FIRTH) August 9, 2014
For those of you who are quickly opening up Google to get a glimpse of this rare sight, you are not in luck. Google was quick to take action and the image was removed shortly afterwards.
Here's what a location search result should really look like: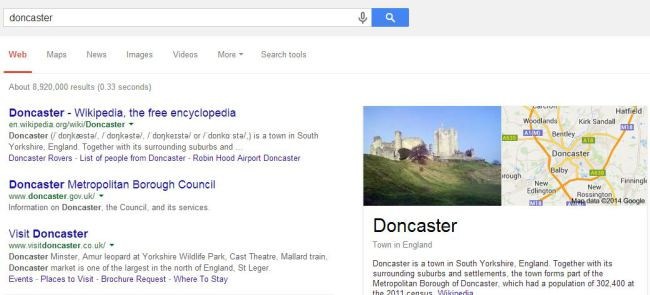 According to New.Com.Au, Firth is a cartoonist and was searching for Skellow after talking with a friend about a video he had made.
It is thought that the image has its origins on a blog called Housequake. Firth's tweet highlighting this error went viral on the Twitterverse.