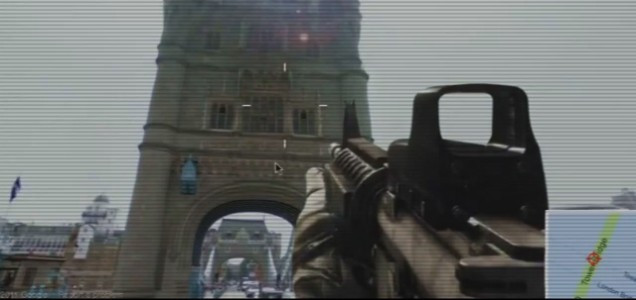 With Call of Duty: Modern Warfare 3 and Battlefield 3 hitting the stores, 2011 has definitely been the year of the first-person shooter; but have you ever felt that the maps are a bit, well, small?
So have we, so we're happy to see that a Dutch advertising firm has taken Google Street View and turned it into the world's biggest first-person shooter game.
Called Google Shoot View, the concept has been created by Dutch ad agency Pool Worldwide to create some free publicity, and it looks to have worked because as of Wednesday morning the Shoot View website is down, presumably under heavy load after appearing in the Metro.
It's not quite as good as it sounds, but with the addition of an M4A1 assault rifle, crosshair and shooting sound effects, this viral ad campaign is certainly a novel approach to everyone's favourite online mapping site.
You can't really shoot people, or cause any damage, but we like the idea and the Battlefield-style trailer (below).
Pool Worldwide isn't the first company to incorporate Google Street View into a viral ad campaign, as earlier in the month Mercedes-Benz launched EscapeTheMap.com, a haunting look at a world that exists inside Street View, where buildings are constantly being re-rendered and everyone has blurred faces.