Billionaire Rupert Murdoch has attacked the Conservative government of David Cameron for being "posh boys" after it emerged tech giant Google will be allowed to pay just £130m in back taxes - a fee seen by Labour critics as suspiciously low. News Corp chairman Murdoch, who owns UK newspapers including The Sun and The Times, sent out a barrage of tweets in which he accused Google of "paying token amounts for PR purposes."
Murdoch derided Google's deal, which involves making payments for as far back as 2005. Although it was acting lawfully, pressure had been growing on the internet giant to contribute more to the UK economy in taxes. Labour says it believes Google is even now only paying a 3% rate, figures HMRC will not confirm. Labour leader Jeremy Corbyn also challenged the Prime Minister to publish his own tax returns - something Cameron has previously agreed to do.
"Google et al broke no tax laws," Murdoch tweeted (27 January 2016). "Now paying token amounts for p r purposes. Won't work. Need strong new laws to pay like the rest of us." Demonstrating that even his engagement to former supermodel Jerry Hall has done little to mellow the octogenarian, in a second tweet Murdoch added: "Tax breaks facilitated by politicians easily awed by Valley ambassadors like Google chairman Schmidt eg, posh boys in Downing St."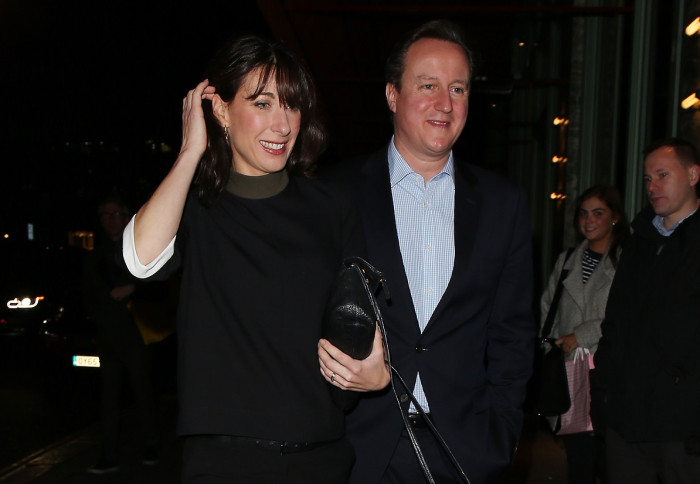 The criticism will make uncomfortable reading for Eton-educated Cameron, who just last month (December 2015) attended a swanky drinks party at the mogul's London home with wife Samantha. The party was also attended by one Rebekah Brooks - a reminder that in the past Cameron has been seen as too close to the Murdoch empire.
The Prime Minister, whose government today lost a "bedroom tax" legal case and who is also facing calls to apologise for his "bunch of migrants" jibe in the Commons, now faces the prospect of a white-knuckle ride over the EU referendum. He may be wondering if shivering, migrant-like, outside Murdoch's tent in such inclement political weather might be even less comfortable than being inside it.