Got7 Snapchat racism scandal: Fans react to BamBam's unofficial apology for use of n-word
Snapchat clip of boy band members BamBam and Yugyeom have gone viral this week.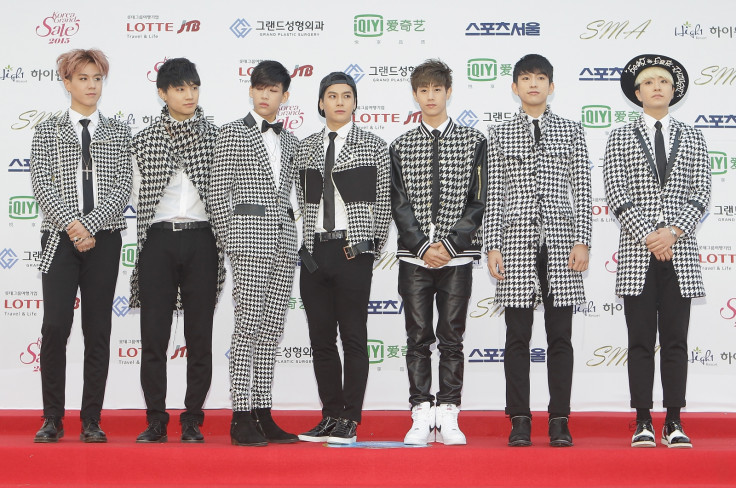 Hugely popular South Korean K-pop band Got7 have suffered a painful backlash following two now-viral Snapchat clips of two of its members embroiled in controversial behaviour. BamBam who was accused of using the N-word, has made an unofficial apology on his Instagram page.
The 19-year-old singer and his fellow Got7 band member Yugyeom, 18, caused an online uproar after their antics from an Los Angeles party were filmed and uploaded to Snapchat, with the footage spreading widely yesterday (13 July).
While BamBam was heard making the racial slur, his younger counterpart was slammed for underage drinking as he appeared intoxicated while a female acquaintance filmed him leaning on a table.
Referring to the online storm from Got7 fans, BamBam posted a video of his travels in the United States while the band was there for a concert. In the comments section of the post, he made an unofficial apology to the people he may have offended.
He wrote:
"I want to say I'm sorry for what I have done. And I know this is all my mistake. I don't want to stay quiet like this. I'll do something when I get back to Korea. I promise. I'm sorry for making a lot of you guys upset. This is all my fault. I'm sorry."
But it appeared to draw more attention to the racism scandal as the clip spread even more, with many of the boy band's fans jumping to the singers' defence.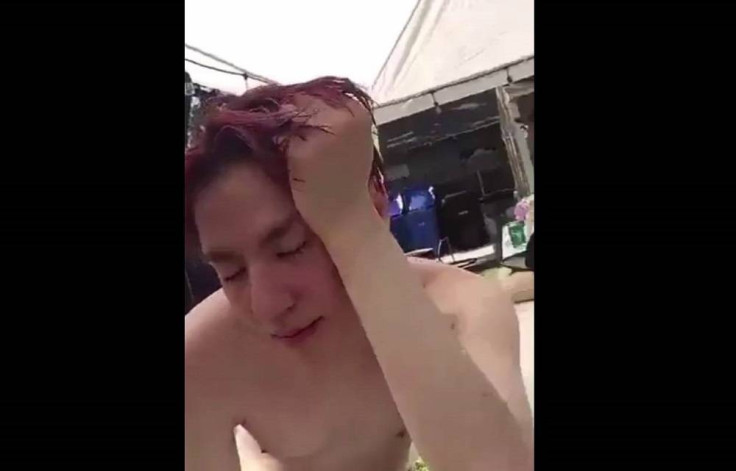 One Twitter user said: "It makes me mad because people say the n word everyday in Music and on the streets but when BamBam say it it's the end of the world #BamBam" while another put: "Pls don't be mad at Bambam. He really didn't know He actually said "If it's wrong tell me bc I don't know" during his concert #BamBam".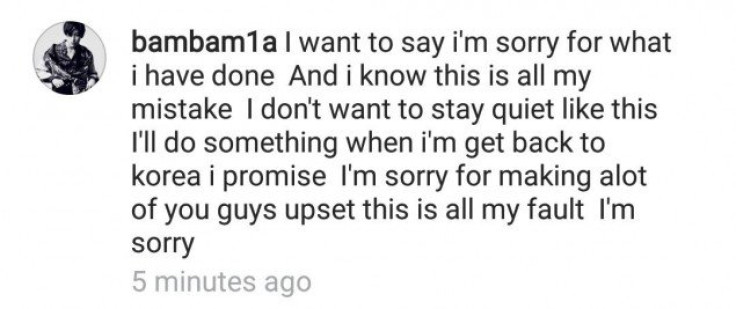 BamBam has reportedly received death threats following the incident, which was said to have been filmed at a gathering in fellow Got7 member Mark's family home.
Supporting the star, one fan wrote: "saying the n-word is bad, but telling bambam to kill himself for saying the slur is horrible. pls have some sense of maturity, kpop "fans"" while another said: "stop saying bad things about bambam we all know that what he did was wrong but telling him to kill himself is just too much."
Got7 fans react to BamBam's apology:
© Copyright IBTimes 2023. All rights reserved.